Throughout February 2021, and on the occasion of International Childhood Cancer Day on February 15, our great awareness campaign directed by Peter Lindbergh, with Mika, was broadcast on television, in cinemas, in the press and on the Internet, thanks to the immense generosity of the media.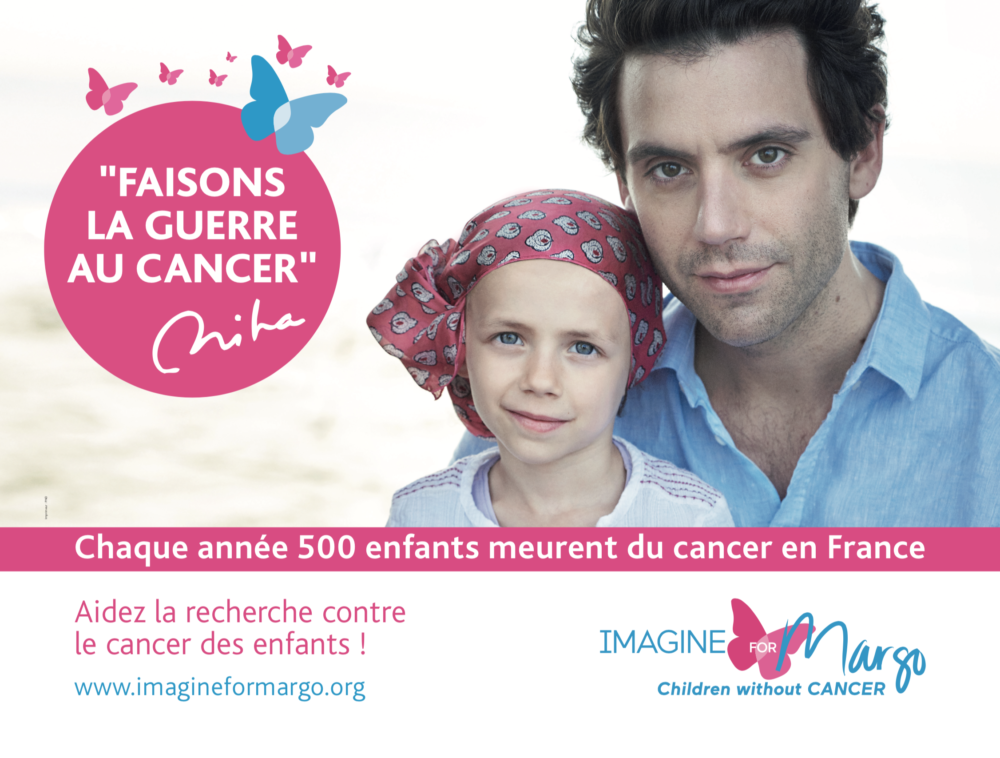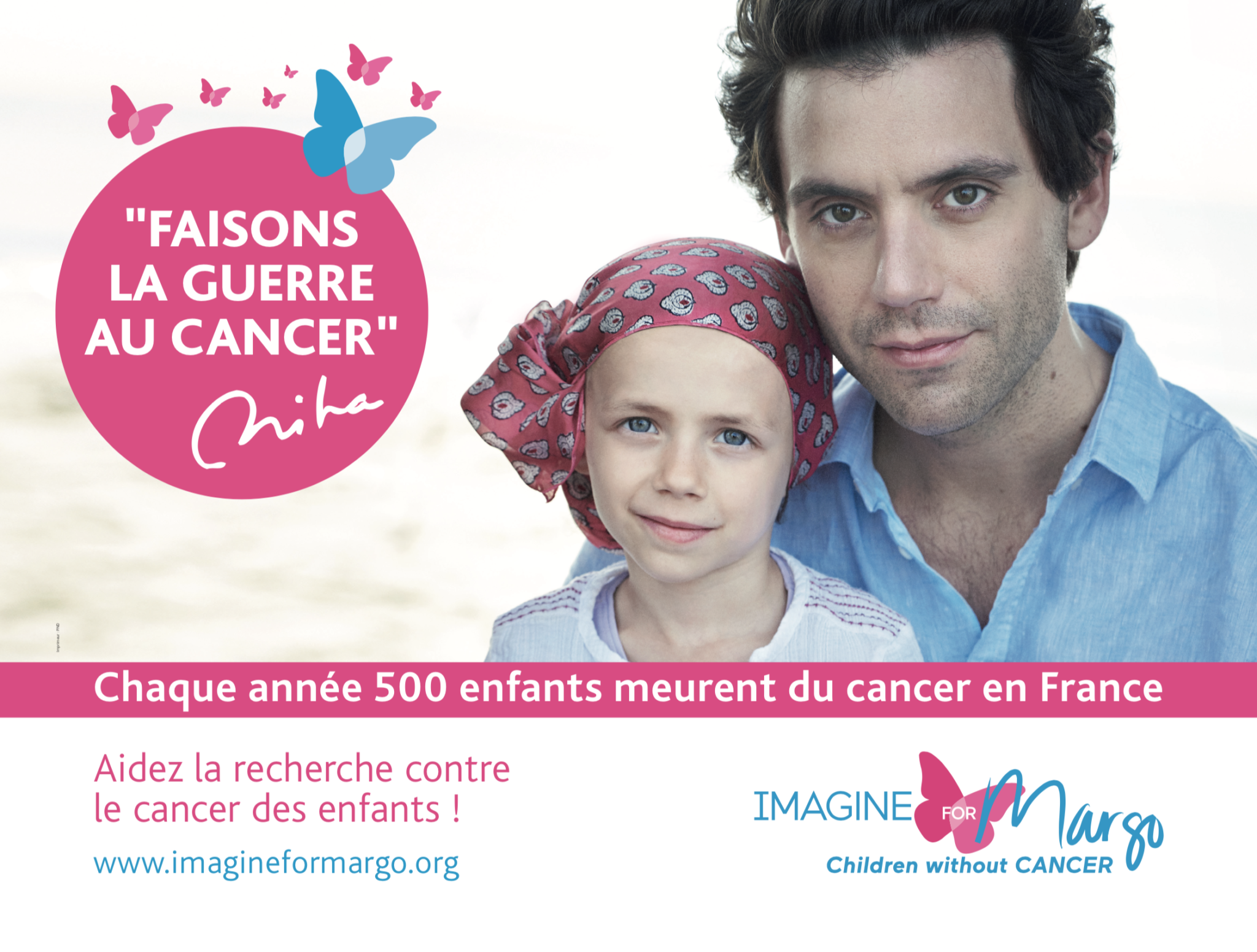 Janotte survived kidney cancer, she is now 11 years old. Mika, with Janotte, carries this strong message: "Let's make war on cancer! »
Maurine was 10 years old, a very happy little girl's life and dreams for her future. She fought like a little warrior against cancer. 
AN EXCEPTIONAL MEDIA PLAN DURING THE AWARENESS CAMPAIGN AGAINST CHILDHOOD CANCER
For the 8th consecutive year, the media are renewing their support for our cause by offering us superb visibility valued at 1 million euros:
+ 1,100 TV spots
+ 5,900,000 impressions on the internet
+ 20 magazine publications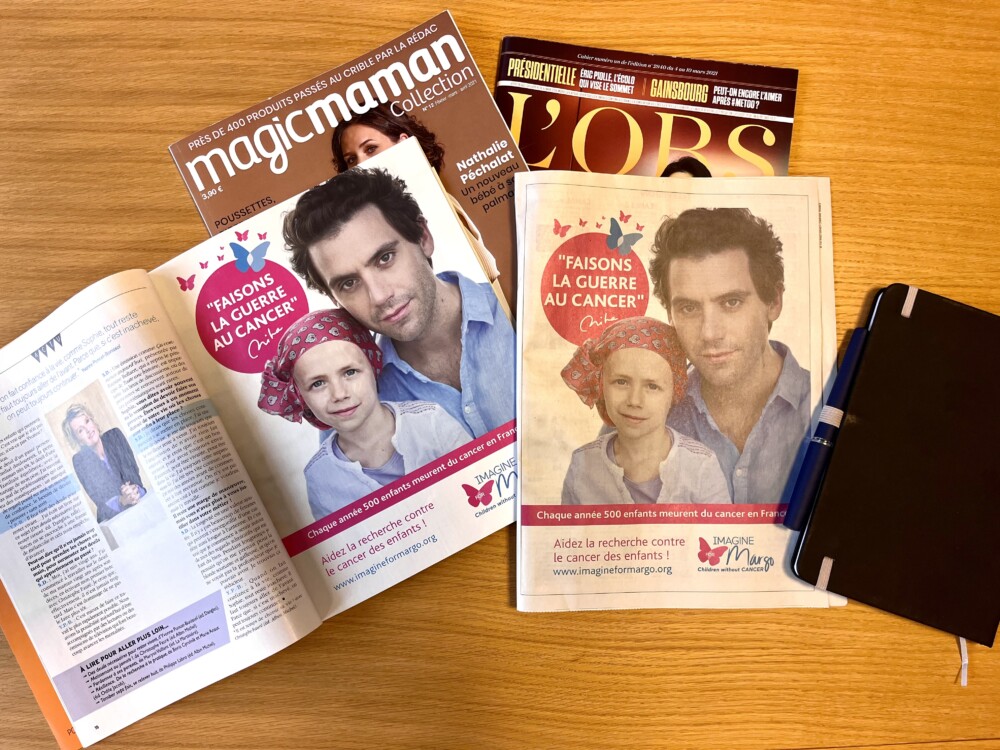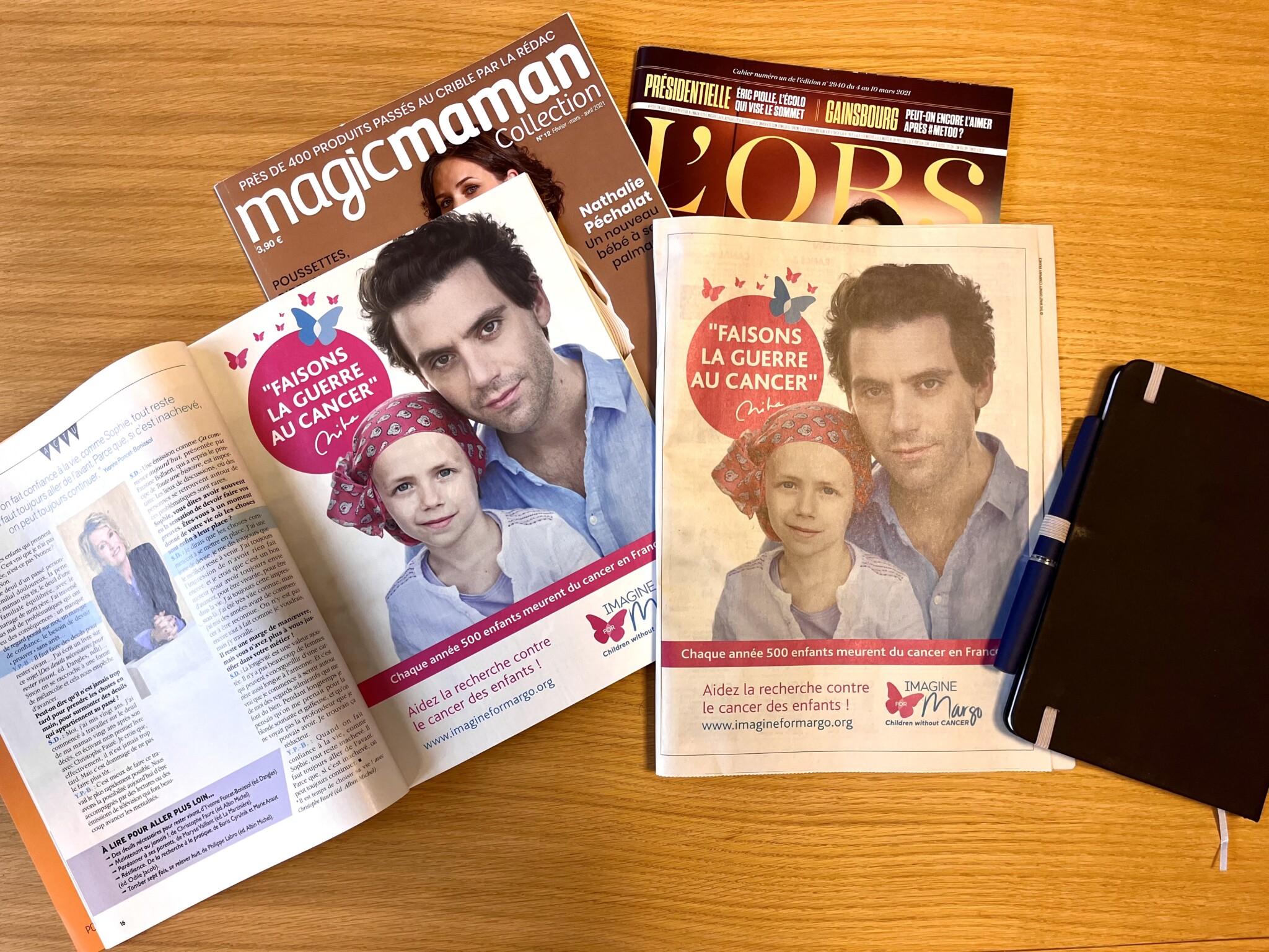 THANKS TO ALL FOR THIS VISIBILITY
Thank you to all the media who offer us free space for this magnificent 2021 campaign and thank you to our partners who helped us, on a voluntary basis, to prepare it. A very special thank you to Mindshare, which has supported us since the first campaign!