Our awareness campaign, on the occasion of International Childhood Cancer Day, is back for the 9th consecutive year thanks to the support of our partner Mindshare and the immense generosity of the media. Throughout the month of February Janotte and Maurine will raise awareness among millions of French women and men of the importance of helping research in childhood cancer.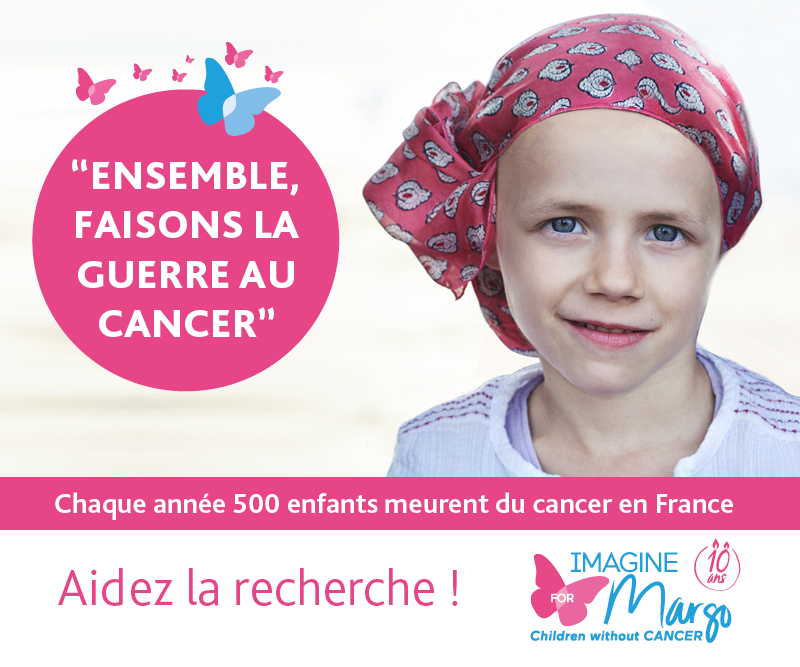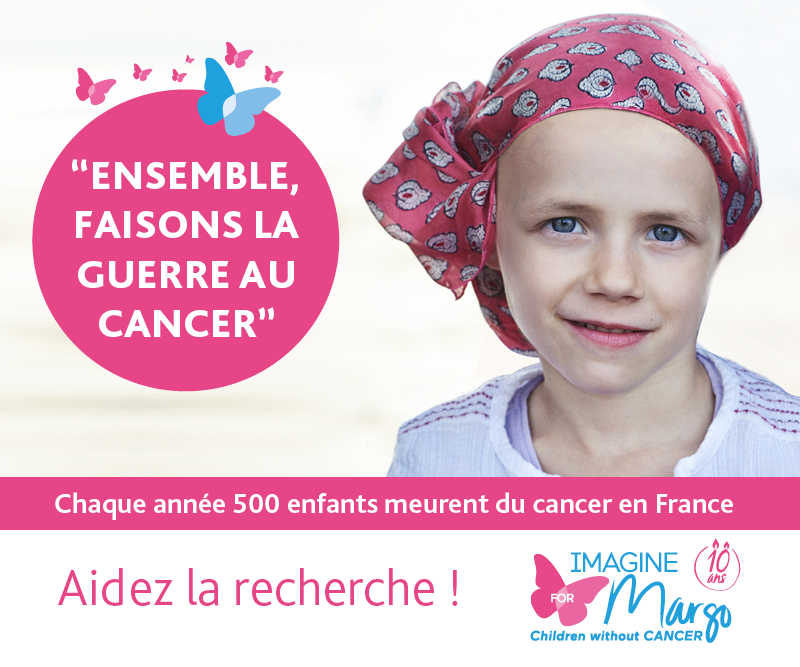 EXCEPTIONAL VISIBILITY IN THE PRESS, ON POSTERS AND ON THE INTERNET
 Thanks to the support of Janotte and her family, the strong message "Together, let's fight cancer" will be carried in the press, on metro platforms, at bus stops and on the internet! Janotte is 13 years old and is now cured of kidney cancer.
MAURINE'S heatbreaking TESTIMONY ON TELEVISION, CINEMA AND ON THE INTERNET
  The film in tribute to Maurine, which we shot during a trip to Camargue (France) with Mika and director Stephen Kidd, will be broadcast on television, in cinemas and on the internet. Maurine was 10 years old, a very happy little girl's life and many dreams for her future. She fought like a little warrior against cancer.
AN ENTIRELY OFFERED MEDIA PLAN ALREADY VALUED AT €1,000,000
For this 9th consecutive year, the media are renewing their support for our cause by offering us exceptional visibility:


nearly 30 appearances in national newspapers and magazines


nearly 2200 posters throughout France


 hundreds of spaces on the internet (+11M impressions)


 current estimate for the number of television and cinema spots

This information is subject to change in February based on feedback from advertising agencies.
A huge THANK YOU to all the media for this magnificent 2022 campaign, entirely free of charge, and a special THANK YOU to our partner Mindshare, who has accompanied us since our first campaign in 2014.
TOGETHER LET'S WAGE WAR AGAINST CANCER!