Unbelievable weekend at the Carmargue, full of love, emotion, discoveries, and many surprises!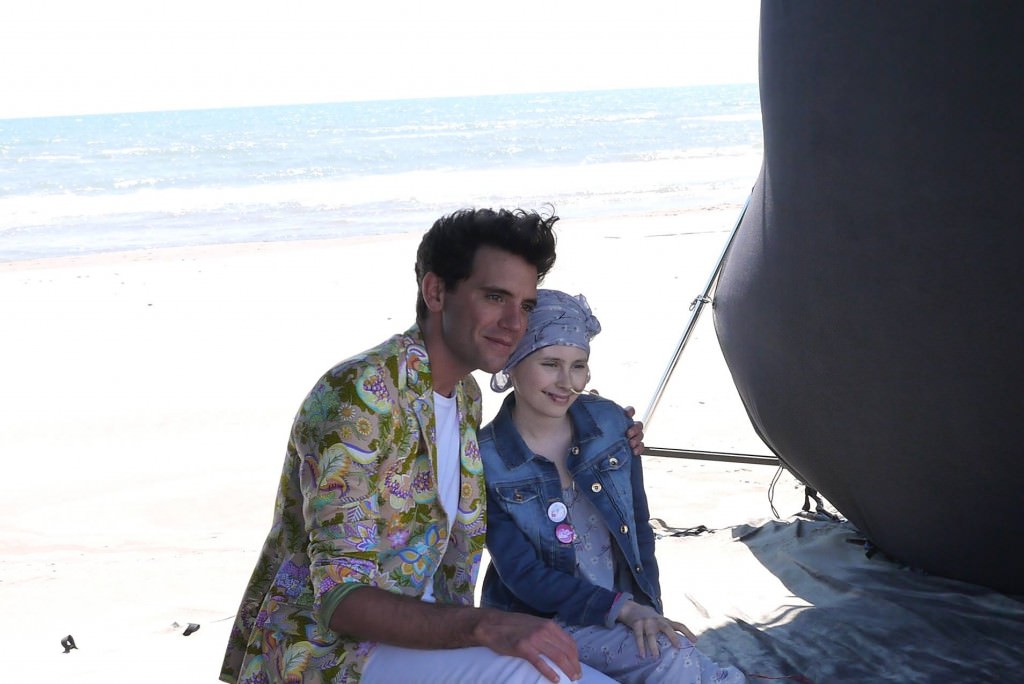 The first surprise took place in the plane, where each of our little warriors was personally welcomed. The lovely crew took us to Marseille, allowing each child to make a tour of the cockpit. The boys were even allowed to be there during take-off and landing! THANK YOU Air France, for the support in this journey.
First day, we have been with the wild bulls of the Camargue, at Dominique and Philippe's state. Perched on a tractor and on hay bales, our champions have criss-crossed the paddock area to meet the bulls and calfskins of the Camargue's arenas. We even saw little calves that had only a few days.
Afterwards, we all had a magnificent afternoon on a wild beach of the Camargue. Picnic and games on the dunes and the sand. Peter Lindbergh had prepared a custom photo studio, where the light was the most natural, fresh and beautiful, to make Shadé, Eugénie, Noé, Juliette, Ahlem and Pierre « stars » during a few photo shots. With his kindness and natural bonhomie, he's succeeded in capturing their beautiful smiles. And then, the star came before their very own eyes!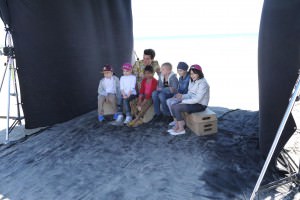 That was Mika, who's had the kindness of making an IMMENSE SURPRISE.
He arrived for the picnic and had a kind word for each one. He played with them during all the afternoon –kites, riddles- and even distributed kisses to our four radiant princesses. With an incredible kindness and attentiveness, he was also present at our memorable Flamenco soiree, where all the kids (and doctors!) let loose, dancing and singing. Mika regaled us with some of his most well-known songs, accompanied by the guitarists of the flamenco band. Noé and Juliette sang with him, and he got Alhem to dance, leaving his wheelchair behind, sporting a smile that spoke volumes. Juliette, Pierre, Shadé, and Eugénie danced a memorable flamenco with Docteur Valteau-Couannet. An indescriptible atmosphere, with emotions running high from watching the energy of our warriors, their raw happiness.
A huge, huge THANK YOU to Mika, Peter Lindbergh, his wife Petra, who have offered us magical moments, to Anne and her daughters Manon and Emma, amazing organisers and who have surrounded our children with love, to Air France, to Dominique and Philippe, their adorable girls Mathilde and Manon, who have welcomed us into their state with an open heart (remind the apricot-d'amour marmalade), to Chris, to all the Peter Lindbergh's team (Stephen, Stefan, Hugo, Giles, Amélie, Nourdine, Christian, and all the others) who have volunteered and who will continue to finalise the beautiful photos and films, to Andy and Marcel, our saviours on the road, and to all those who we forget.
Stars will forever remain in the eyes of our little warriors and those of who accompanied them, happy to share these moments of grace and emotion. A weekend that has been a success beyond our expectations. To all the wonderful participants in this weekend, our reconnaissance is immense, our gratitude is infinite. A mum told us, "we will remember this moment all our lives".. and so will us. Go, Fight, Win!
Watch the photos here.