The 29th of August – Ascension against cancer of the highest mountain passes in Europe.
"The pleasure is to have climbed the mountain for children, this was our main goal."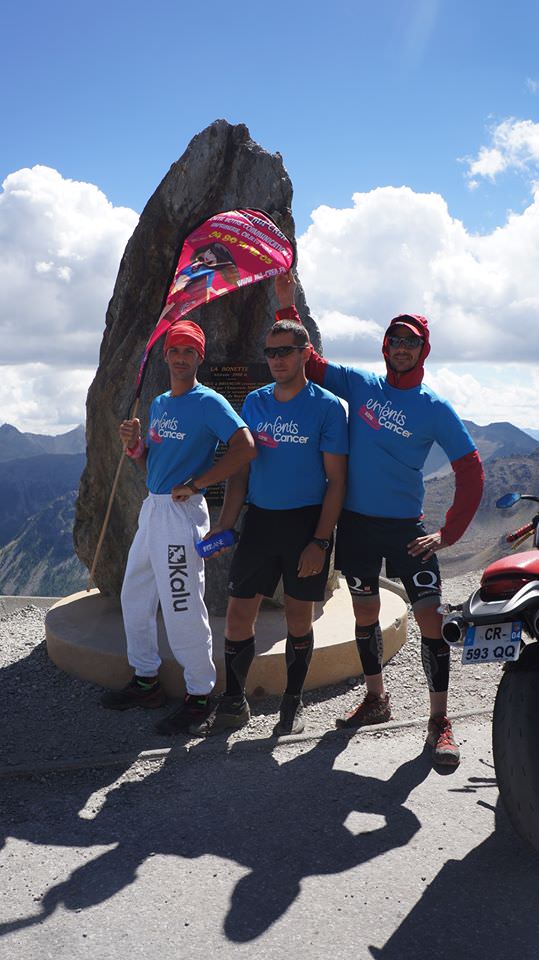 Fabien, his brother Guillaume and his brother-in-law Fabien managed their challenge! On Friday, August 29th, theses three trail enthusiasts have started to conquer the peak of the Bonnette : the Europe's highest mountain pass to 2802 meters from the Promenade des Anglais in Nice crossing the Alps by the GR5, they traveled a distance of 155 km with a positive drop of 11,000 meters and 8000 meters negative!
Supported by their families, friends, walkers, donators and by the municipality of Saint Dalmas de Valdeblore and Saint Etienne de Timée plus their partners, they have kept motivated throughout their feat.
"We saw beautiful landscapes while thinking to children. That's it. But the fight does not finish here, It goes on!"
A huge THANK YOU to Fabien, William and Fabien for their support.
You can always support them on: