For the second year in a row, Royal Bank of Canada has chosen to support our association during "Charity Day for the Kids".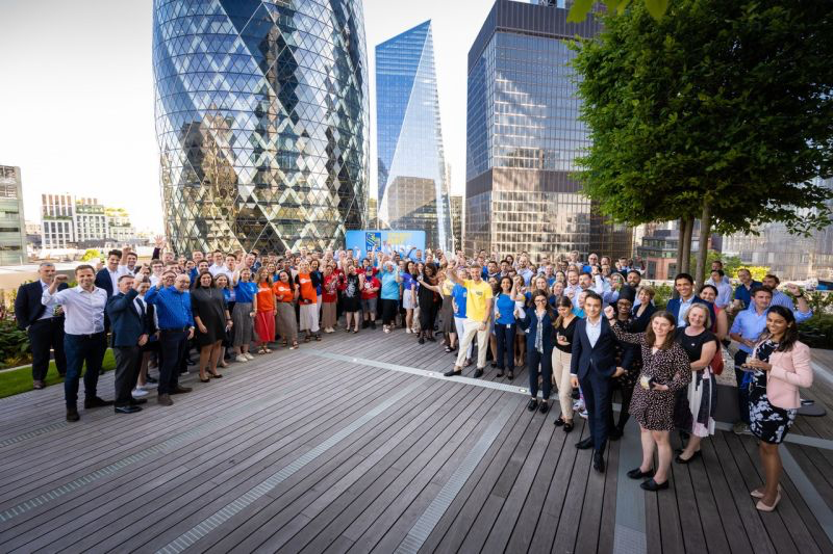 At the event, which supports thousands of children around the world, Royal Bank of Canada donated $5 million US to non-profit organizations. Their goal is to support youth around the world.
All donations were distributed for :
Academic support
Anti-violence and anti-bullying
Health and wellness
Disadvantaged youth
Sports
…
"It's very important that we continue to give back to these incredibly deserving causes that resonate strongly with all our employees," said Derek Neldner, CEO and Group Head, RBC Capital Markets. "RBC Charity Day for the Kids demonstrates our ongoing commitment to helping our clients thrive and communities prosper by supporting youth and their families. We are grateful for the continued partnerships with the charities, our clients, and our employees for their fantastic support."
On this occasion, a donation of 16.500€ was given to Imagine for Margo to fight childhood cancer.
" Since two years, the Royal Bank of Canada has honored us by supporting our fight. Thanks to your mobilization, we continue to fight against the first cause of death by disease in children over one year old in France and Europe. Together, let's continue to act for a world with children without cancer"Patricia Blanc, Imagine for Margo President.
A huge THANK YOU to the Royal Bank of Canada, to Grace, and to all the employees who voted for our association.
Together, we will succeed in beating pediatric cancers. Go Fight Win for children without cancer.
You can help us fight pediatric cancers by making a donation or by becoming a volunteer.