On the occasion of the Christmas holidays, MIKA gave a nice surprise to the children at the hospital: an exceptional concert for the benefit of our association and broadcast LIVE on Facebook.
A magical moment, organized on Wednesday 23 December in the privacy of the pediatric department of the French Institut Curie.
Little warriors amazed !
For one hour, MIKA has been singing Christmas carols in front of a dozen amazed children who did not expect this surprise. Accompanied on the piano and by choristers from the Gospel for 100 voices group, MIKA, with his usual talent, kindness and humor, captivated his little spectators, transported into a magical world.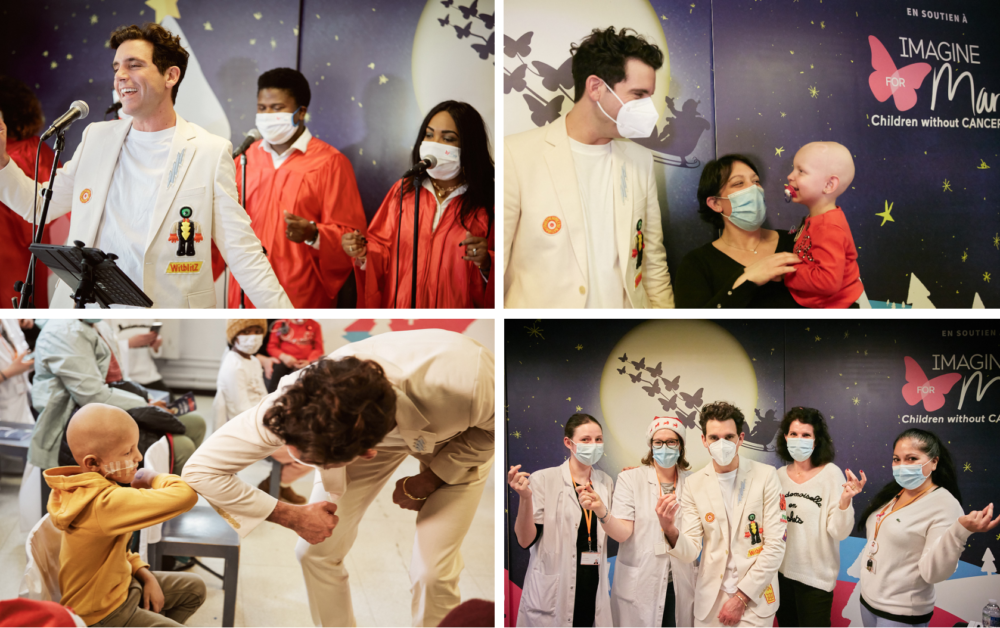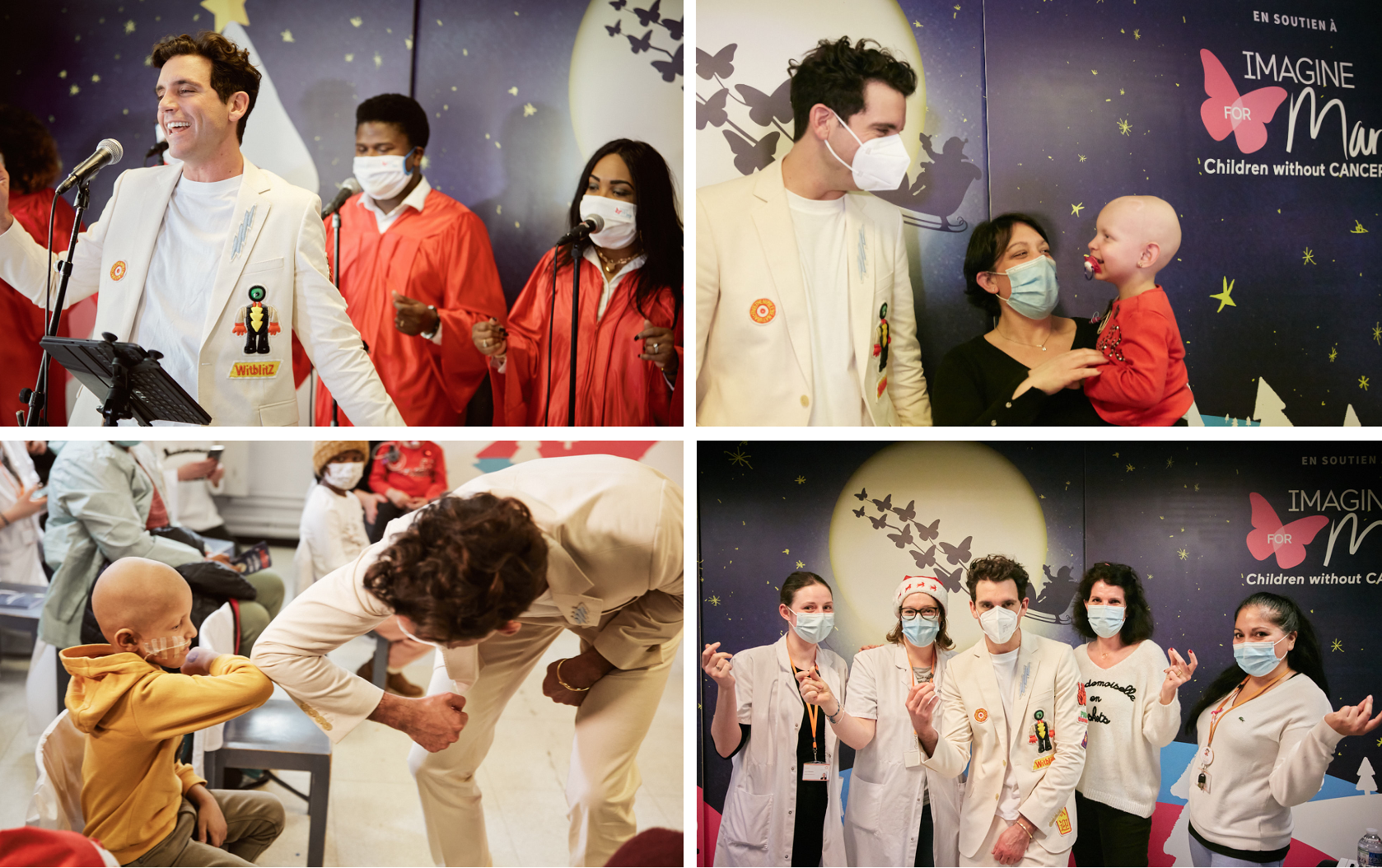 This joyful and festive moment was broadcast LIVE on Facebook. Thousands of Internet users in France and around the world were able to experience the magic of Christmas that reigned on the 5th floor of the French Institut Curie, and make a donation from the collection created for this special occasion.
The little warriors then had the privilege of interacting with the artist in a simple way, then sharing with him a Christmas snack in strict respect of the health protection guidance.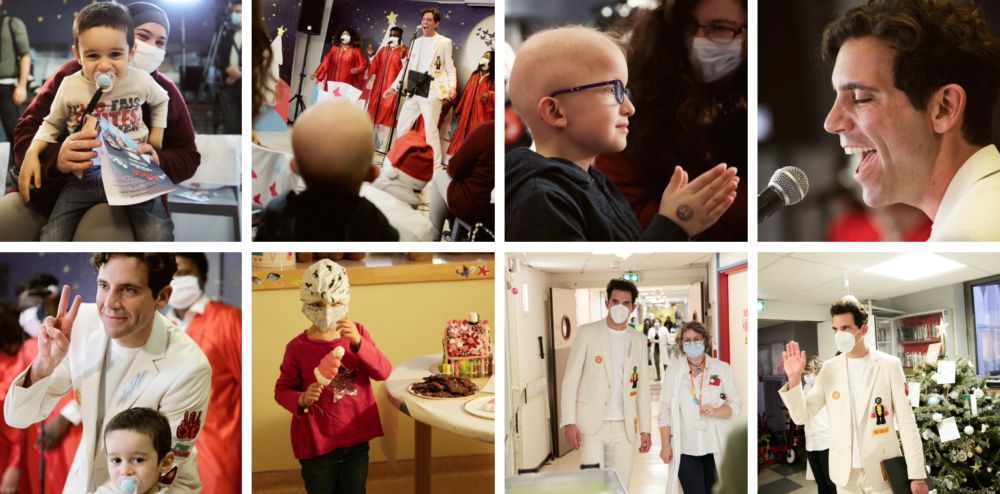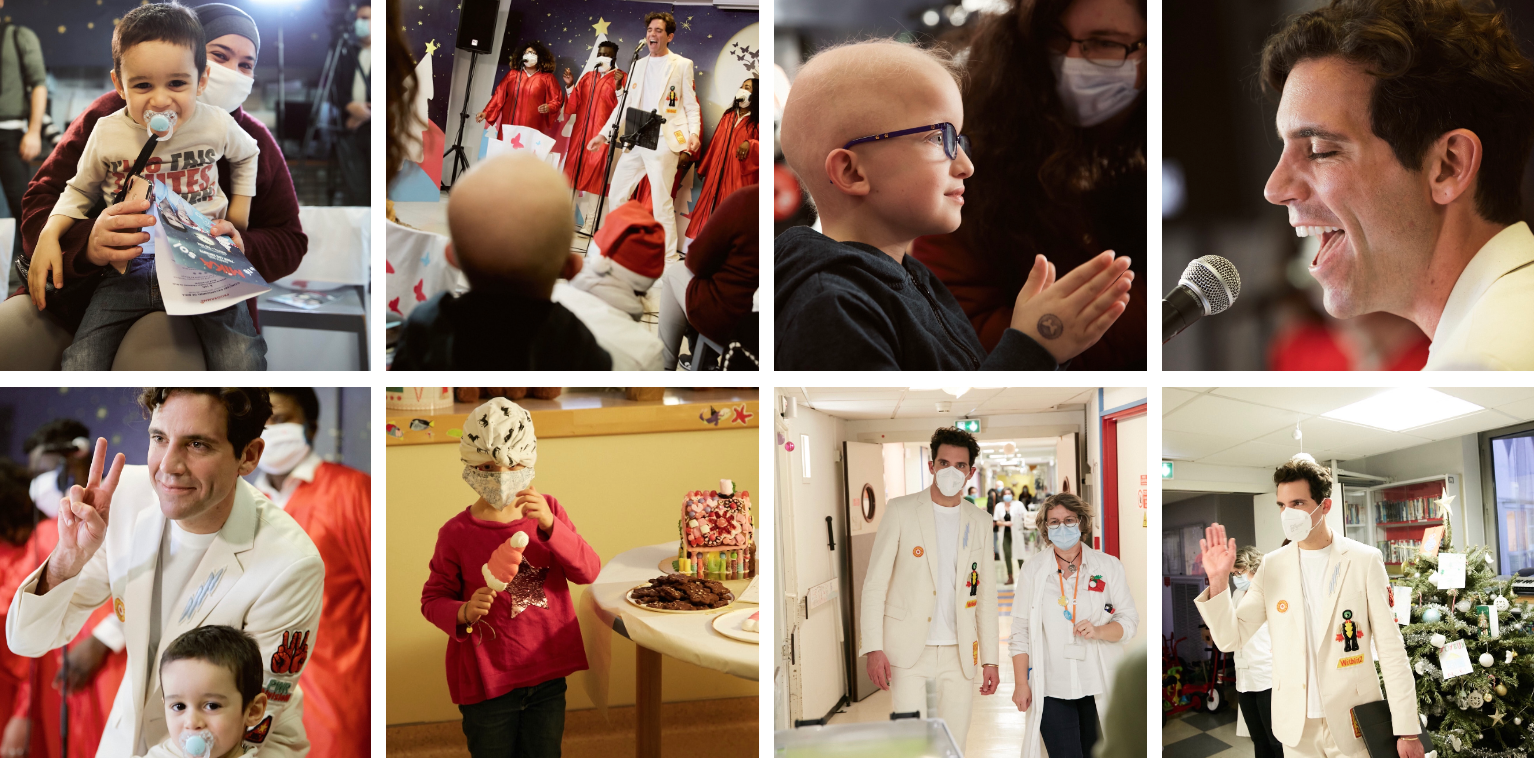 THE CONCERT VIDEO
Thanks to MIKA, this very special year ends in joy. This happy parenthesis made the little warriors who were present forget their disease.
THANK YOU to all those who made this exceptional Christmas concert possible: MIKA and his team, the choristers of the Gospel for 100 voices group, the Institut Curie and in particular the caregivers of the pediatric service, and finally our volunteers.
We wish you all a Merry Christmas!