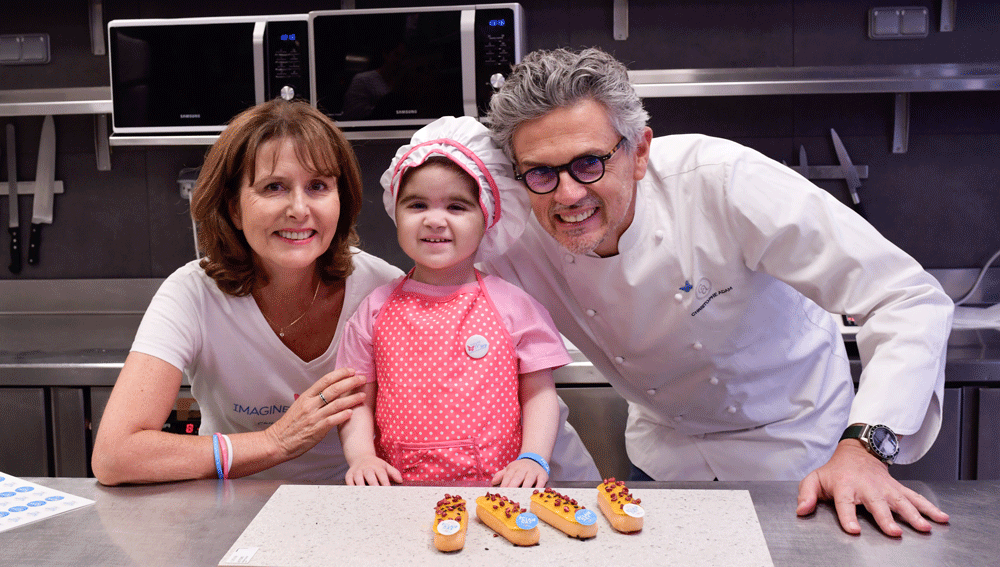 On November 19, the second gourmet and crunchy edition of Éclair Day took place. Throughout the territory, more than 200 bakers and pastry chefs have mobilized to fight against the leading cause of death by illness among children over the age of one in France and Europe.
For one day, these big-hearted craftsmen decided to sell solidarity "éclairs" for the benefit of the Imagine for Margo association. In total, 15,000 "éclairs" were eaten up, allowing the association to collect more than €40,000 to accelerate the fight against pediatric cancers.
Patricia Blanc, Founding President of Imagine for Margo: "The second edition of Éclair Day was a real collective success. This greedy and crunchy operation allows us to accelerate our fight and to raise awareness, always more, of people in the fight against pediatric cancers. A huge thank you to all the leaders and all the people who mobilized to give new hope for a cure to all children and teenagers with cancer. Together let's continue to mobilize for them. »
A SOLIDARITY APPOINTMENT CONTINUED IN 2023
In view of the success of this second edition, the Imagine for Margo association has decided to renew the operation for the year 2023. It therefore invites you on November 18, 2023 to defeat childhood cancer in a flash.
If you are interested, you can already pre-register by completing the form by clicking here.