The leading cause of death by disease in children over the age of one, pediatric cancers can only be completely cured one day thanks to advances in research.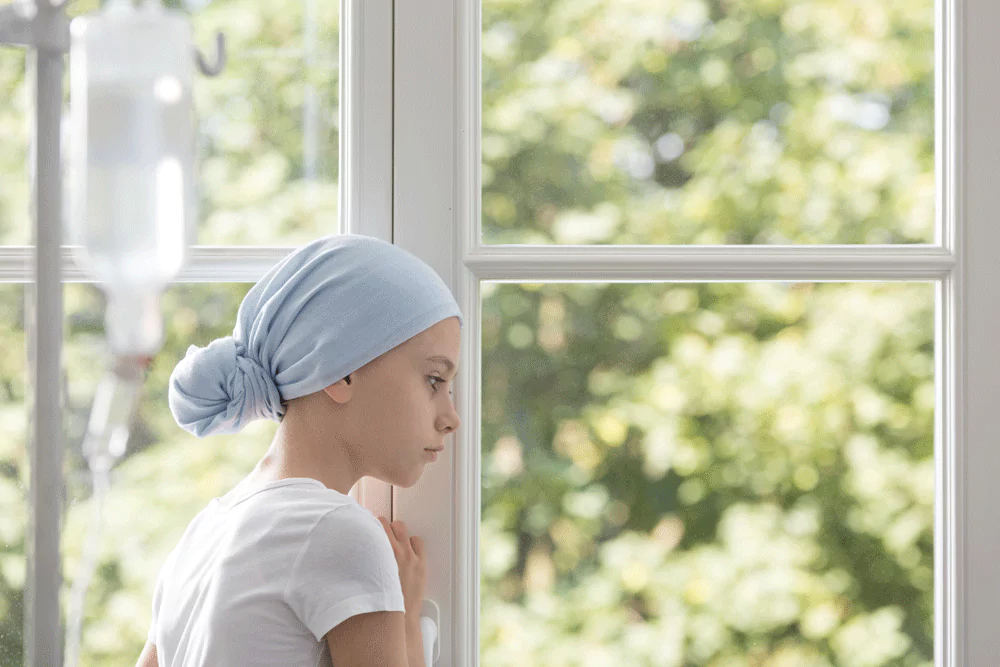 RESEARCH AGAINST CHILDHOOD CANCER IN FRANCE AND EUROPE
Childhood cancer research, in France and in Europe, focuses on:
Improve knowledge of the causes of pediatric cancers,
Dealing with resistance to the treatments implemented
Find new drugs to cure more and better children and teenagers.
Reduce adverse effects of treatment and long-term sequelae for children treated for cancer.
Indeed, if 80% of children recover from cancer, they are often victims of many side effects that will lead them to follow a particular treatment throughout their lives. For the 20% who currently have no viable therapeutic solution, the only hope remains the progress of research.
For this, calls for projects and structuring actions are implemented at French and European levels. Among them is the Fight Kids Cancer call for projects, created in 2020 by Imagine for Margo and its European partners. The latter has made it possible to take research against childhood cancer into a new dimension. Learn more about Fight Kids Cancer below.
THE ROLE OF IMAGINE FOR MARGO IN FAVOR OF CHILDHOOD CANCER RESEARCH
As the National Cancer Institute reminds us, each year, 2,500 children are diagnosed with cancer in France. To these are added 1,000 cases in young adults aged 20 to 25. However, these cancers pose a real challenge to scientists, because they are considered rare diseases and are very varied. Today, it is estimated that there are 100 different types of childhood cancer. This diversity of pathologies makes research on them more complicated.
The Imagine for Margo association has acted since its creation:
To collect funds in order to contribute to the financing of research programs whose objective is to cure more and better children affected by cancer.
With public authorities and legislators in order to increase the funds allocated to pediatric oncology and reduce them to accelerate access to new, more effective and less toxic treatments.
With scientists, public authorities, pharmaceutical laboratories, associations, to improve their collaboration in order to help research into childhood cancer.
FIGHT KIDS CANCER: THE GAME-CHANGING CALL FOR PROJECTS
Fight Kids Cancer is a call for projects aimed at accelerating research against pediatric cancers launched in 2020 by three associations at European level: Imagine for Margo in France, KickCancer in Belgium and Kriibskrank Kanner in Luxembourg. In 2023, the Spanish association CRIS also joined forces with Fight Kids Cancer. The purpose of this pooling is to allocate the donations obtained, in particular thanks to the races taking place the last weekend of September and based on the same model as Children without Cancer, to research projects allowing the greatest advances in terms of treatment and quality of life of patients treated for pediatric cancer.
Projects submitted to Fight Kids Cancer are evaluated and rated by independent experts and a program committee. The most promising receive donations collected for pediatric cancer research by the four associations.
In just 3 years, Fight Kids Cancer has allocated over 12 million € to research by funding 18 programs.
HOW TO HELP US FIGHT AGAINST CANCER?
You can help us raise funds for childhood cancer research in different ways, depending on your means and your availability:
By simply making one-off or regular donations, for which you -as a French resident- will be able to benefit from a tax deduction of 66%, within the limit of 20% of your taxable income (deferral of the surplus is possible for 5 consecutive years) .
By taking part in one of our Children Without Cancer solidarity races or by buying solidarity bibs to take part in other races in the colors of the association around the world.
By organizing an event in the field of sport, culture, or entertainment in order to collect donations.
By offering your company the opportunity to involve its employees in one of our events and/or to become a partner by making a one-off or recurring donation.
By becoming a volunteer for the Imagine for Margo association, in order to help organize events by our association or our partners.
Join the action of the association and make a donation to support research with Imagine for Margo.