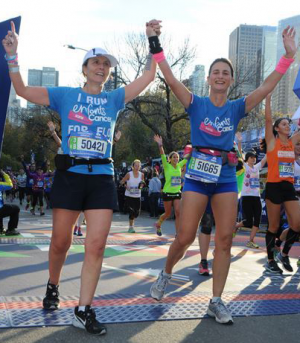 Mission accomplished: the New York marathon is finished, and well done to all our runners !
November 1st was held the famous New York marathon with over 50,000 runners. Among the many participants, Imagine for Margo was present with several runners proudly wearing our colors and a fervent fans'team!
Great pride for everybody to have accomplished this feat, on this legendary and very demanding race.
Here you can check the full picture to share the atmosphere of this incredible day.
Go, Fight, Win!