The launching of the Acsé-ESMART trial, the only one in the world in pediatric cancers.
The objective is to double in 2 years time the amount of drugs for children with cancer relapsing or with therapeutic failure.
As already informed, Imagine for Margo has brought 1,022,000 euros to this European program of ITCC (all the donations from the race « whildren without cancer » 2015) that will allow to give access to targeted treatments for all children relapsing or with therapeutic failure, regardless of the type of tumor (leukemia or solid tumors).
10 molecules among the most promising for the adults will be proposed,  by different laboratories. We have currently 6 molecules from BMS, Astrazeneca and Novartis. It is a 7-arms trial, 6 are combining drugs and 1 arm of immunotherapy.
Imagine for Margo is in a partnership with Gustave Roussy and the National Cancer  Institute on this wonderful program full of hope.
A great thank you to all our partners, donors and volunteers who help to speed up research.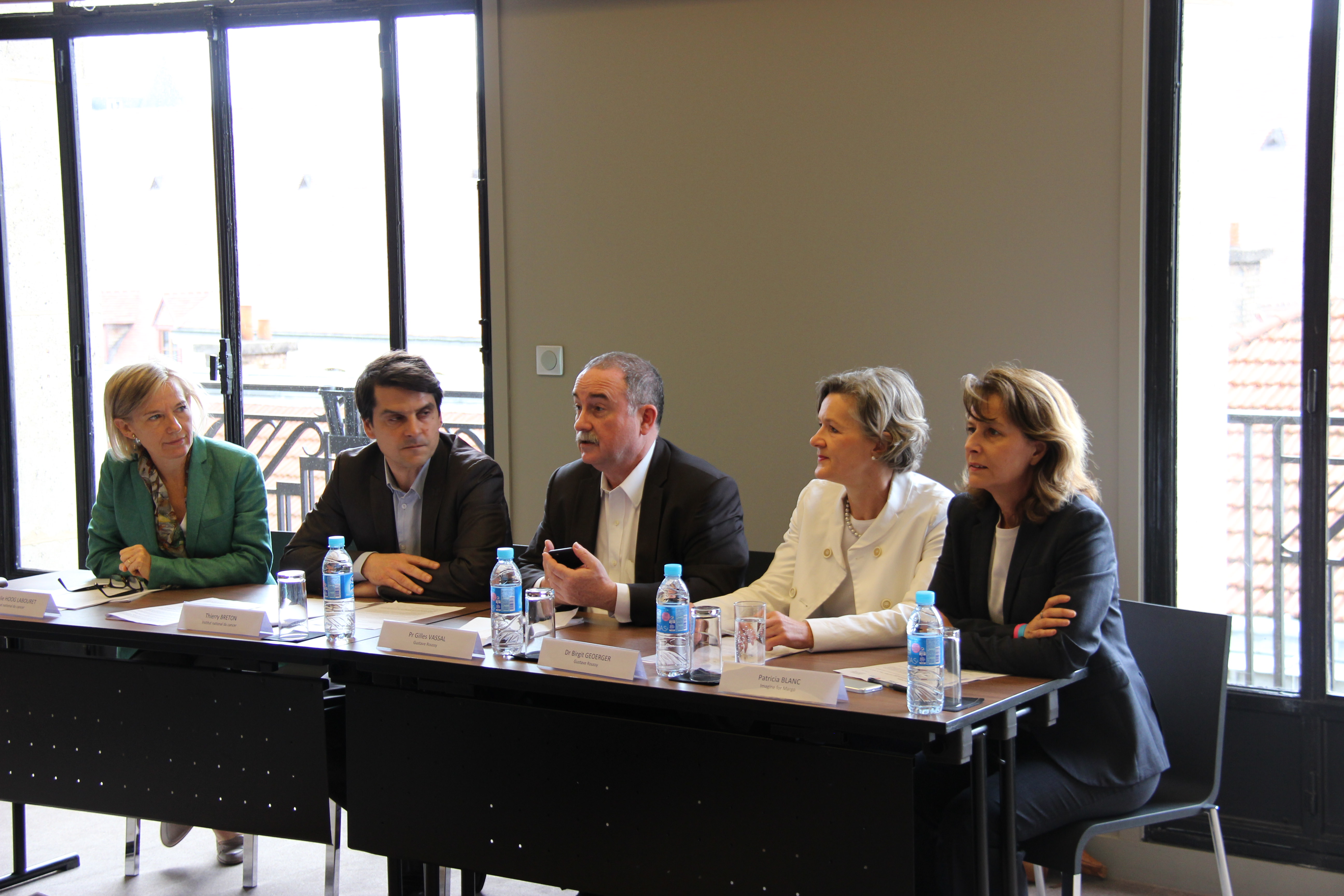 From left to right : N Hoog Labouret, in charge of the program Acsé at INCA (National Cancer Institute), T Breton, General Manager at INCA, Pr G Vassal at Gustave Roussy, B. Geoerger coordinator of the trial AcSé ESMART, P Blanc President at Imagine for Margo.
M6 – Mathias and eSMART