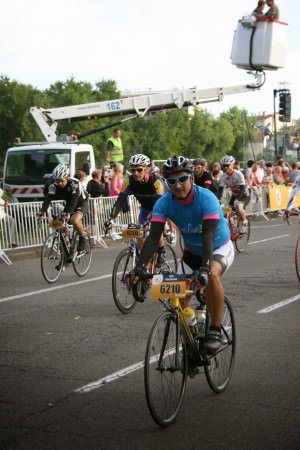 On Sunday, July 20th, four days before the peloton of the Tour de France, and with very difficult weather conditions, our Imagine for Margo team of 43 cyclists dashed from Pau to Hautacam via the legendary Tourmalet pass for the 22nd edition of L'ETAPE DU TOUR on the route of Stage 18.
2 cyclists realized times of 5h34  and 5h46, coming in 135th and 236th out of 10 000 participants!
An IMMENSE thanks to all of our riders and their donors who enabled us to collect 38 000 euros for research and to be the Number 1 team in terms of money raised for charity of the Etape du Tour 2014!
Bravo! Go, Fight, Win!