OFFER SMILES AND JOY
Supporting children and teenagers with cancer and their families also means mobilizing to bring them a moment of happiness in their daily lives.
This can take various forms, such as workshops (artistic, culinary, hands-on, etc.), a private concert in an oncology department, a private cultural visit, participation in an airshow, an exclusive moment with a personality, a trip in a vintage car or the distribution of Christmas gifts for children and on Mother's and Father's Day for parents.


For 10 years, Imagine for Margo has organized 100 activities and distributed nearly 3,000 toys in French hospitals. The goal is to bring moments of joy into the daily lives of children and their parents. Moments that are real breaths of fresh air, outside the turmoil of illness.
ACTING TO IMPROVE THE WELL-BEING OF CHILDREN AND FAMILIES
In these situations, we only think of one thing; to be with our child. To allow everyone to better experience the moments in the hospital, Imagine for Margo funds, each year, many projects to contribute to the improvement of pediatric services.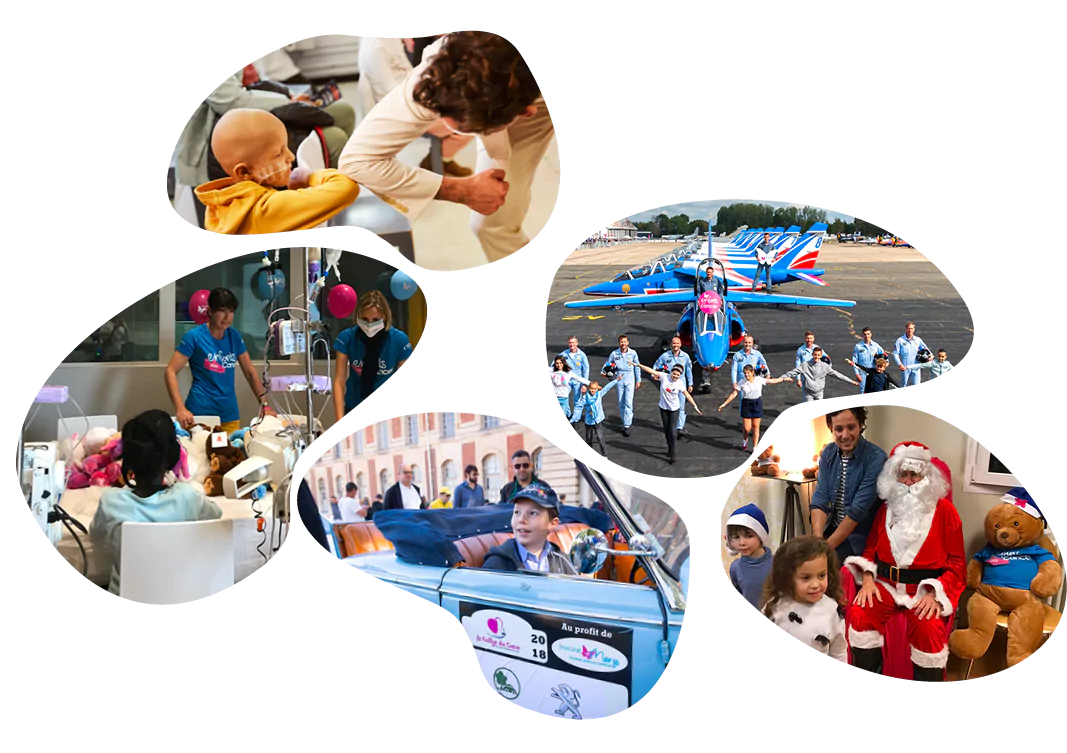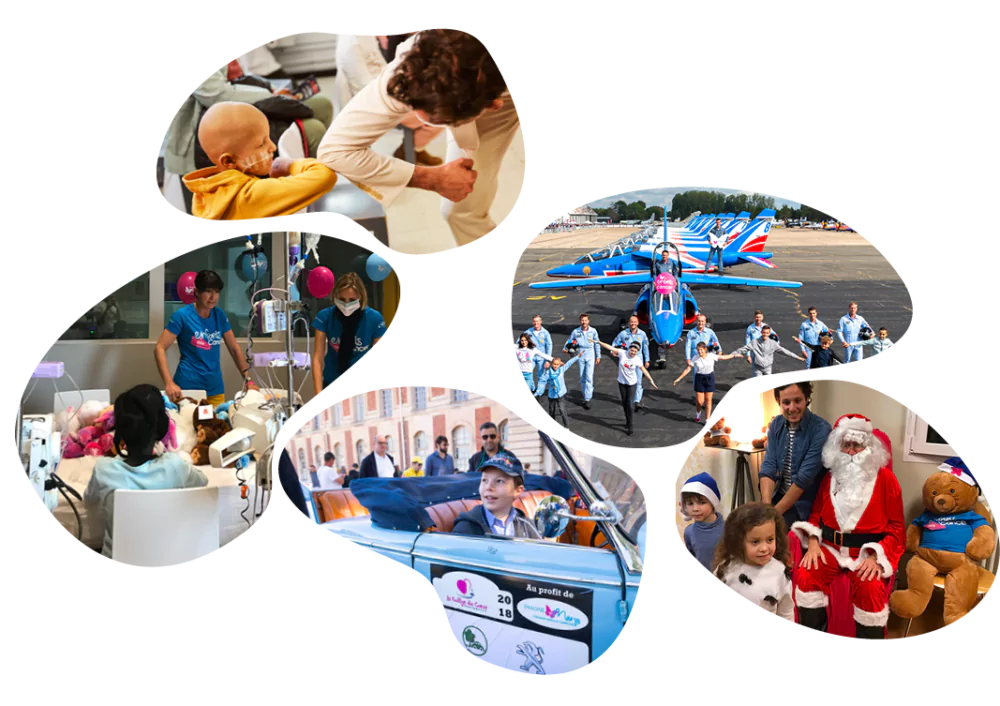 Indeed, thanks to its partners and generous donors, the association has provided hospitals and families with comfort furniture, educational tablets, pediatric simulation models, new "like at home" rooms, outdoor playgrounds…
Discover the 10 years of actions of Imagine for Margo by clicking here and continue to support the cause of childhood cancer by making a donation.