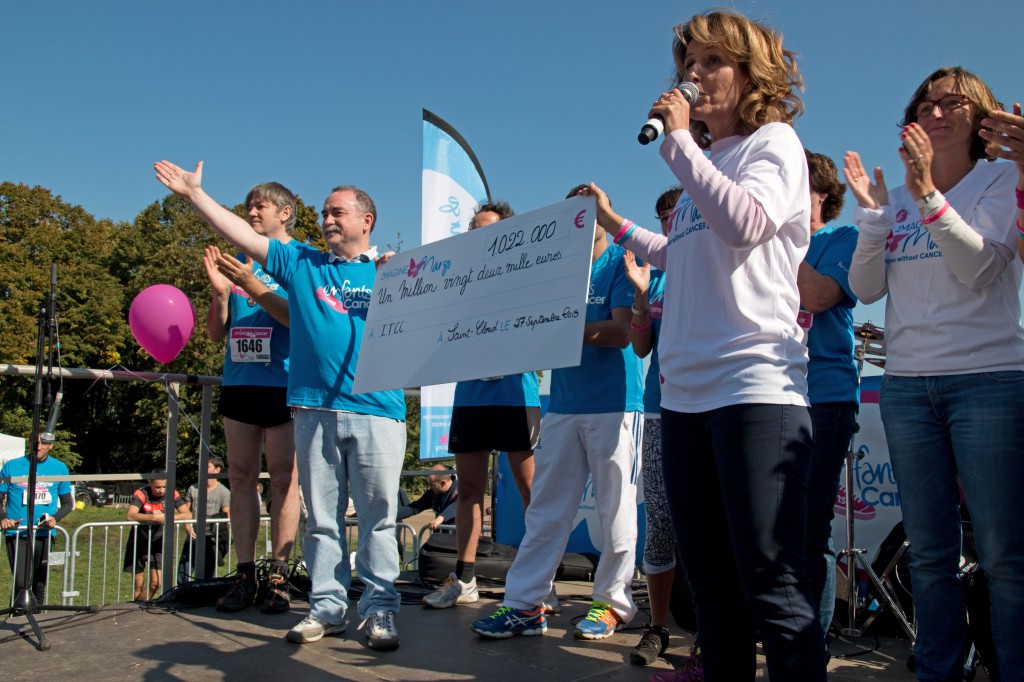 What a beautiful day! Full of solidarity, hope and emotion.
Sunday, we were close to 2500 runners to challenge children's cancer thanks to generous donors and partners, lovely volunteers and all the Imagine for Margo association.
We presented a check of 1.022 million euros (more than ONE MILLION, it's hard to read isn't it?) to the ITCC researchers, galvanized by lots of generosity.
THANK YOU ALL for this amazing day, for these unforgettable pictures and these « blue-sun » t-shirts united in the same spirit
SEPTEMBER 27th, WE WERE ALL WARRIORS
Go, Fight, Win!