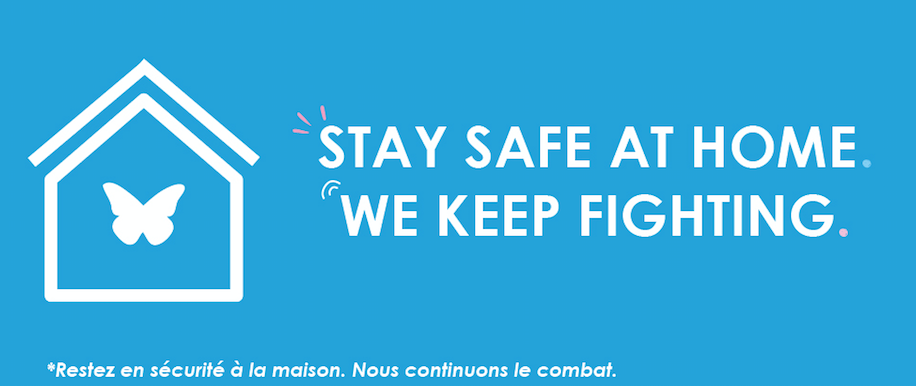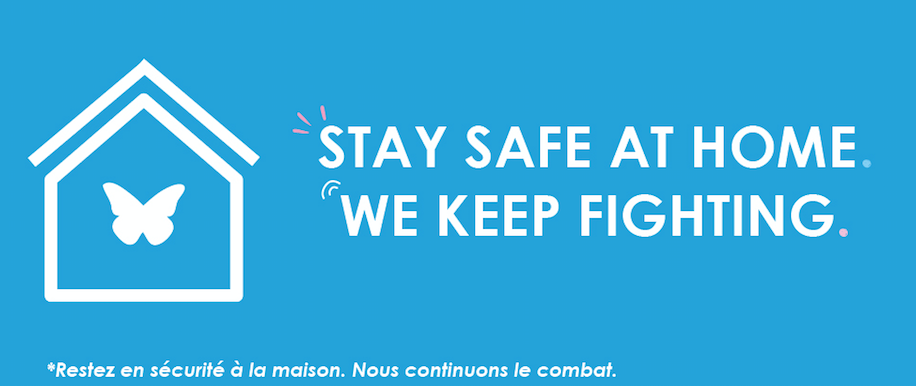 STAY SAFE AT HOME. WE KEEP FIGHTING.
Dear donors, partners, volunteers, runners,
We are living in a completely new situation, with confinement measures that radically impact our daily lives. From now on, our priority for us all is to protect our loved ones, and in particular those who are most vulnerable. We are wholeheartedly with you and express our deep support to you in this time of uncertainty.
We think in particular of all the little warriors who, whether at home or in the hospital, have to fight their cancer in this difficult environment, without always being able to be accompanied by their parents and their loved ones, because of the strict confinement measures.
This is why the entire Imagine for Margo team remains mobilized, working from home, to ensure continuity of our actions.
Thanks to you, we can continue our mission. While the top priority today is to stem the COVID-19 pandemic, it is essential for us to continue to support researchers who are working hard to find suitable and more effective treatments for children with cancer. You can rely on our determination.
We will come out from this unprecedented crisis stronger, more united, expressing greater solidarity.
Take care of yourself and your loved ones. See you soon,


Patricia Blanc, Founder & President of Imagine for Margo