WHAT A YEAR !




2016 has been filled with actions and emotion for the association:



We can gladly say that all our action axes have significantly progressed. Now, three flagship events set the annual tempo:
• Our annual symposium has for the 3rd time gathered the major actors of the Children's Cause for Cancer Advocacy, on the occasion of the international childhood cancer day,
• Our Children without Cancer" race has been a great success this year once again,
• Our awareness raising campaign in September, supported once again this year by Mika
In addition to these actions that have become major events for everyone, we have participated throughout the year in many European conferences to help Children's Cause for Cancer Advocacy move forward.
And our actions are starting to bear fruits…
2016 saw the kick-off of eSmart, a pioneering medical trial. We also had the great satisfaction to see the amendment resolution of the Pediatric Regulations voted on December 15th at the European parliament. It is a major development to facilitate access to innovative and specific medicine for children with cancer. All this work at European level has been recognized by the 2016 Vanity Fair Prize of the 50 most influential French in the world for our President Patricia Blanc.
Like every year, we have been supported by amazing partners and wonderful ambassadors and volunteers who fly our colors in all small and large solidarity actions.
Here you can find a resume

Our actions to help research and children


In 2016, Imagine for Margo has very much committed itself to institutions and politicians to boost access to innovative and specific medicine for sick children and teenagers.
We organized for the 3rd year in a row our symposium at the Palais du Luxembourg, gathering all major actors on the Children's Cause for Cancer Advocacy. These discussions are important because they enable to raise awareness and make everyone understand the urgent need to develop new treatments and change European regulations.
Since our symposium, French and European senators and deputies have strongly committed themselves in creating a cancer study group at the Senate in May and, on December 15th, the vote at the European Parliament of a resolution to boost the development of new pediatric medicine by manufacturers.
We especially want to thank Senator Mrs. Catherine Deroche, Senator Alain Gourac and the European deputy Mrs.Françoise Grossetête for these effective progresses.
We also went to the European Parliament and many congresses in France and Europe: 4th annual conference in Brussels of the European pediatric oncology platform "ACCELERATE", intervention during INCA meetings on the occasion of the world cancer day, participation in the congress of European Society for Pediatric Oncology (SIOPE), in the annual conference of the ITCC, the SFCE and DITEP.
We also continued our actions, with European associations of Unite2cure, to change Pediatric regulations while meeting the EU Commissioner for Health, the Directorate General for Health of the European Commission and many European deputies.
In France, we have worked with the Ministry of Health, the ANSM and chairmen of cancer study groups at the Senate and the National Assembly.
For our "Research" axe, one simple truth: a real acceleration of the European and especially French dynamics to develop innovative research programs on cancers of children and teenagers was made possible thanks to:
• eSMART – a pioneering program, led by Gustave Roussy, implemented in 6 countries within the ITCC network. It is going to study more than 10 innovative molecules (target therapies, immunotherapy) coming from many laboratories and shall enable 260 children with therapeutic failures to access innovative medicine.
• MICCHADO  –
currently in preparation, is a major program that shall apply, as of the diagnosis, to 600 patients with high risk tumors. It will enable to have a better understanding of mechanisms of resistance to front line treatments.
MICCHADO is a program of the SFCE, led by the Curie Institute, in partnership with Gustave Roussy and the center Léon Bérard of Lyon.
These 2 innovative programs are co-financed by Imagine for Margo that wanted to give the financial impulse enabling to start them as soon as possible.

Watch the video here
Raising awareness on children's cancer

For 3 years and thanks to the great generosity of many Medias and creative partners, we have raised awareness on cancer during the whole month of September.
Images labeled Peter Lindbergh, Mika's participation, films of Stephen Kidd, but mostly the presence of our little warriors, have given emotions and impact to this campaign.
For our 2016 awareness campaign, we have benefited from many free advertising spaces on networks such as Decaux, Insert, Clear Channel France and Mediagare. The press has supported us once again by providing large visibility in many magazines

Two new things this year: a digital campaign, diffused on many networks all through September and mostly a TV campaign: we could count on TF1, M6, Canal + and RFM TV to support our cause with the broadcast of our film on their channels in September.
In this video, you will find 2016 awareness campaign with Janotte and Mika and backstage footage of this campaign with Maya.

The Children without Cancer race breaks new records!

This 5th edition has had a roaring success: more than 3,800 participants, 200 volunteers, 22,000 donations including yours, enabling to raise as much as 1,331,000 Euros for the research against children's cancers.
With your generous donations, you have enabled to make this event a great success and we thank you sincerely. The money raised during the "Children without Cancer 2016" race will be used to finance "MICCHADO" et "PARC projects
Together, we made the Children without Cancer race, the greatest charity event for a cause in France. THANK YOU!
Everyone runs for Imagine for Margo
Team spirit, physical performance and sometimes even victory… 2016 was a year during which we have run many miles for Imagine for Margo. Either for marathons, semi marathons, trails, or even the ascent of the Eiffel Tower, you have proudly flown the colors of the association to make our cause known. THANK YOU for them!
Wonderful events created by our dear ambassadors and partners

There are even more of you supporting the children. We thank our 250 volunteers and our 70 dear partners that have supported us in our every day actions for 5 years. Children feel supported thanks to you!
And this year, there have been many events organized for Imagine for Margo as you can see it in this video.
HAPPY NEW YEAR 2017!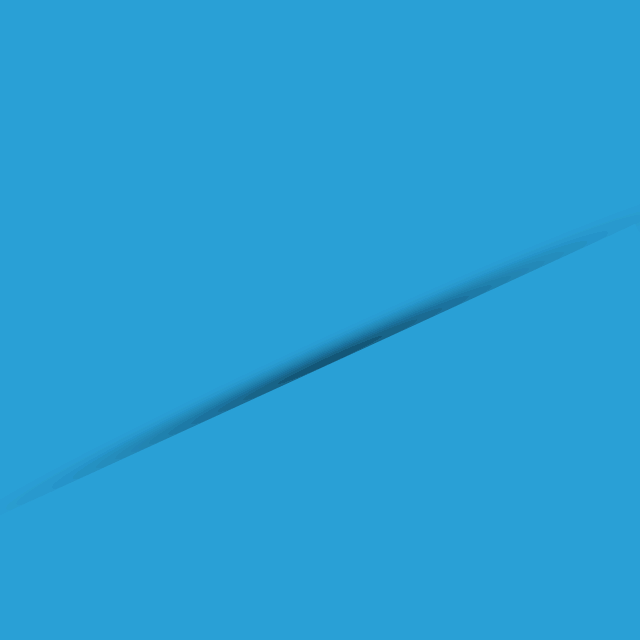 Saturday, January 28th: 4th symposium at the Palais du Luxembourg

Sunday, March 5th: Paris Semi-marathon ("solidarity" bib campaign)

Sunday, April 9th: Paris Marathon ("solidarity" bib campaign)


and of course, you can already save the date:
Sunday, September 24th: 6th edition of the "Children without Cancer" race – Domaine National de Saint-Cloud