The doctor who follows your child in the treatment of his childhood cancer may suggest that he enter a clinical trial. To make an informed decision, find out what this type of treatment consists of.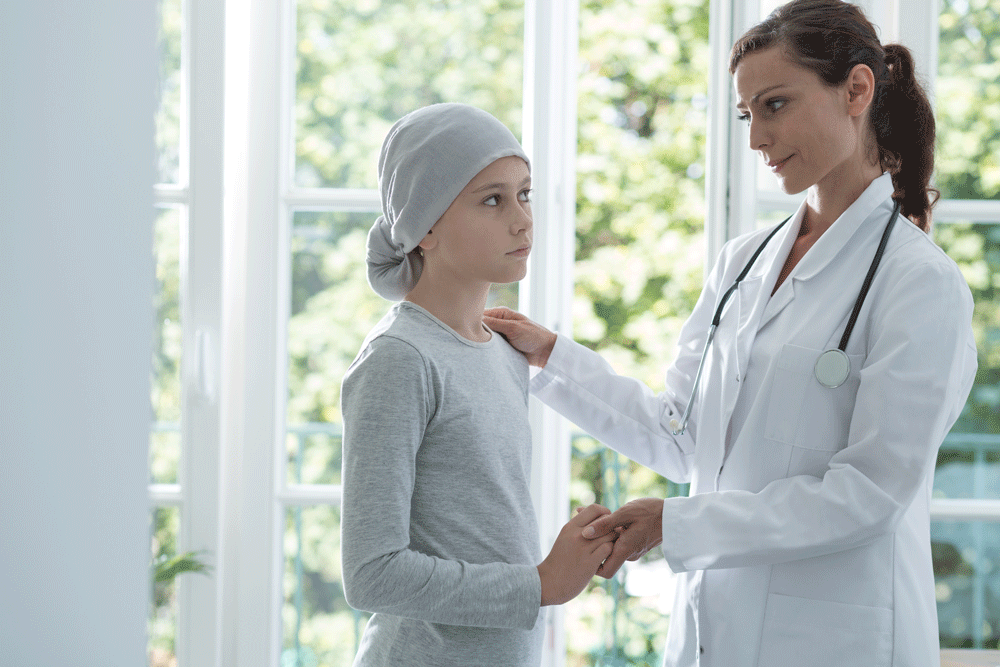 WHAT IS A CLINICAL TRIAL?
Clinical trials in oncology aim at studying innovative treatments or care techniques. Clinical trials thus make it possible to assess the effectiveness of a treatment or care and the way in which volunteers support it. They can relate to different areas, including:
The efficiency and tolerance of new molecules to fight against cancer or the symptoms of cancer.
The administration of the treatment: thus, thanks to clinical trials, chemotherapy can now be given orally and not just by intravenous injection.
The technique used, in particular in the field of treatment by surgery or radiotherapy.
Clinical trials are conducted in four phases:
Phase 1: carried out on a limited number of patients, it aims at assessing individual tolerance, adverse effects and the recommended dose of the new treatment.
Phase 2: the clinical trial determines the optimal dose and frequency of treatment.
Phase 3: this phase, carried out on several hundred or several thousand patients, makes it possible to establish a comparison between the new treatment and the conventional treatment, in order to ensure that it is really more effective.
Phase 4: once the treatment has received marketing authorization, this clinical trial phase measures the real efficiency and tolerance of the treatment in real conditions.
HOW TO INTEGRATE A CLINICAL TRIAL?
The inclusion criteria for a clinical trial against cancer are strict. It is your child's referring doctor who will suggest that they take part in a clinical trial, provided that:
The treatment implemented works relatively well, but clinical trials of a new treatment suggest that it may be more effective or better tolerated by your child.
The treatment implemented is not effective enough for your child.
Given the requirements of the clinical trial, it may be necessary to carry it out in a research center further from your home than the hospital where your child is being treated.
CLINICAL TRIALS FUNDED BY IMAGINE FOR MARGO
The Imagine for Margo fight aims at accelerating research against childhood cancer. Imagine for Margo thus contributes to the financing of two types of early phase clinical trials on all types of tumors and leukaemias in children. These are either clinical trials by tumor type or by molecular abnormalities:
Clinical trials dedicated to a type of tumor such as neuroblastoma (BEACON), low-grade gliomas (VINILO), high-grade gliomas and infiltrating brainstem gliomas (BIOMEDE, AsiDNA), leukemias (PARC), lymphomas (NIVOALCL), Ewing's sarcomas (REGO-INTER-EWING), medulloblastomas (CARBEMED)…
Cross-sectional clinical trials – all types of tumors – specifically targeting the molecular anomalies of childhood tumours; AcséEsmart test, GLO-BNHL…
To help us support research and accelerate precision medicine, donate to Imagine for Margo.