THURSDAY, MAY 19, 2022 THE PARIS LA DÉFENSE BUSINESS DISTRICT WAS IN IMAGINE FOR MARGO'S COLORS FOR THE 3RD EDITION OF THE CHILDREN'S WITHOUT CANCER CITY RACE!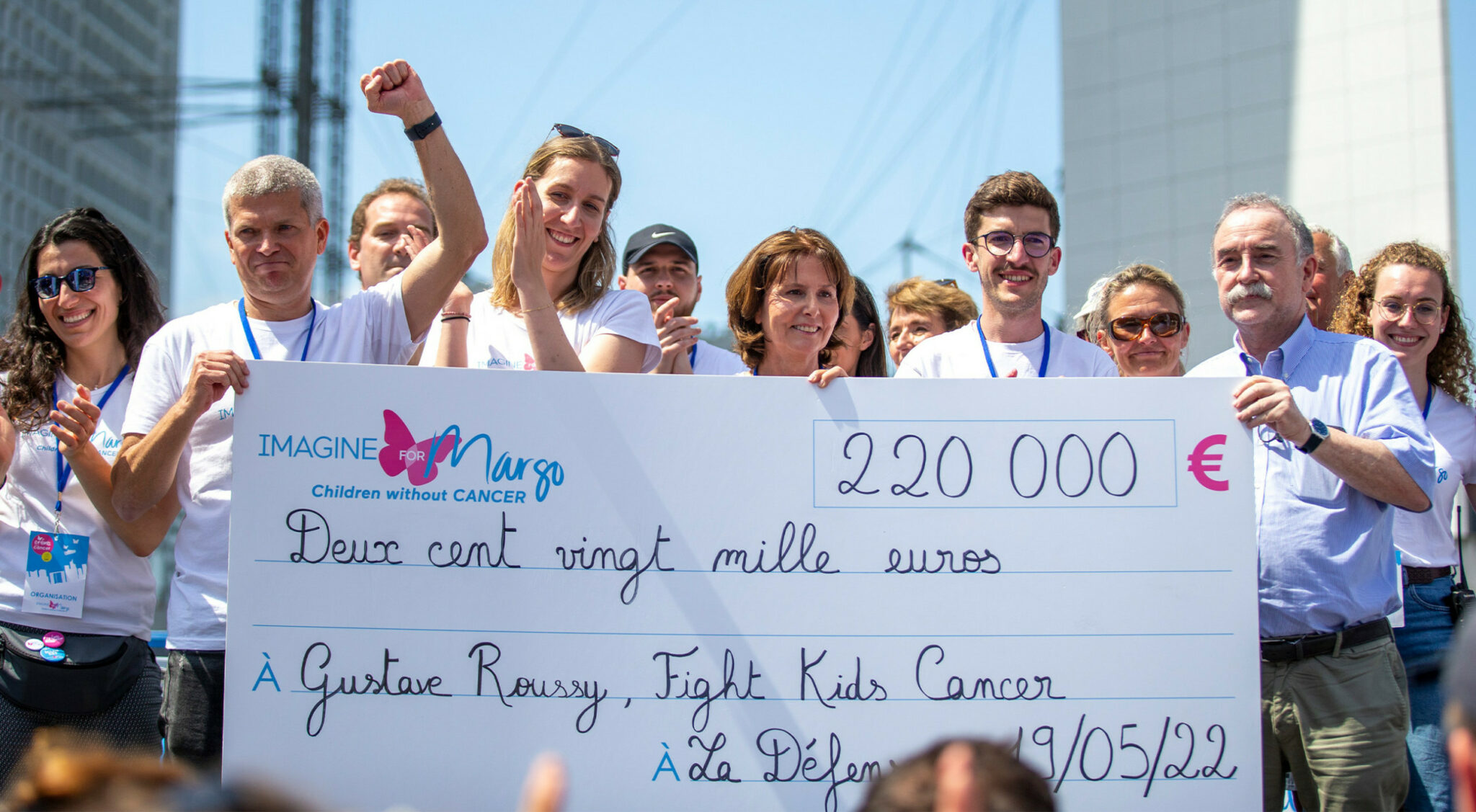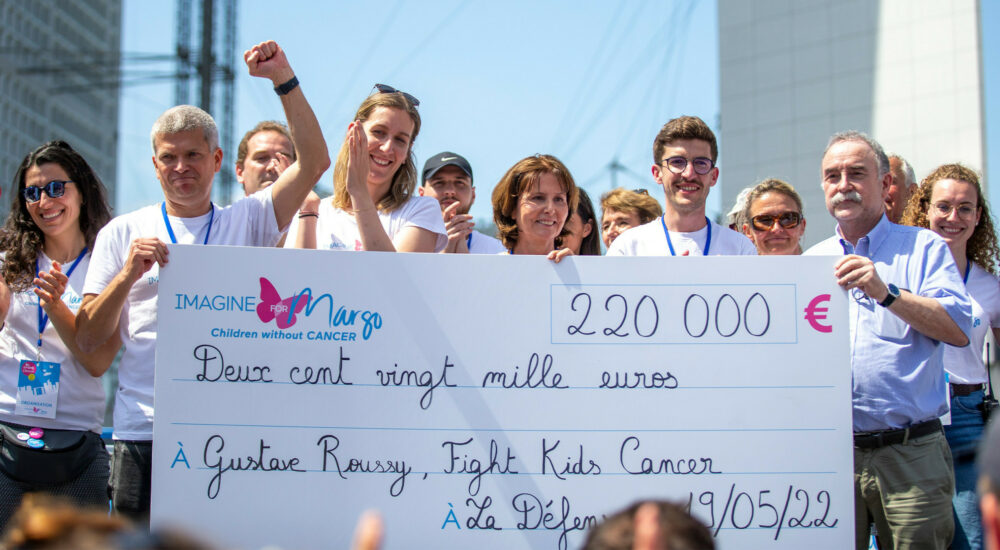 Nearly 1,000 big-hearted runners and walkers took the start of the Children without Cancer City race!
An exceptional return, after two years of absence, with a unique experience for the participants of this 3rd edition who had the privilege of treading the ground of the Paris La Défense Arena, the largest arena in Europe.
Thanks to the mobilization of more than 40 companies, many individuals, their donors, our partners and volunteers, €220,000 was given to Professor Gilles Vassal of the Gustave Roussy Institute to finance the SACHA project in particular in order to guarantee a secure access to drugs outside of clinical trials. With this program, we want to allow all children with cancer to benefit from the same chances of access to innovative treatments and progress in research.
"Thanks to the major support from Imagine for Margo, we are accelerating and expanding access to innovation for all children and teenagers with cancer with the aim of increasing their chances of recovery. » Prof. Gilles Vassal, Gustave Roussy Institute.
A huge thank you to all the participants of this 3rd edition and to all those who made it possible! Together for Children Without Cancer: GO, FIGHT, WIN!
See you on September 25 for the Children without Cancer race in Saint-Cloud and online and in the spring of 2023 on the forecourt of La Défense!
Find all the photos of this 3rd edition by clicking here and discover the video of the race: