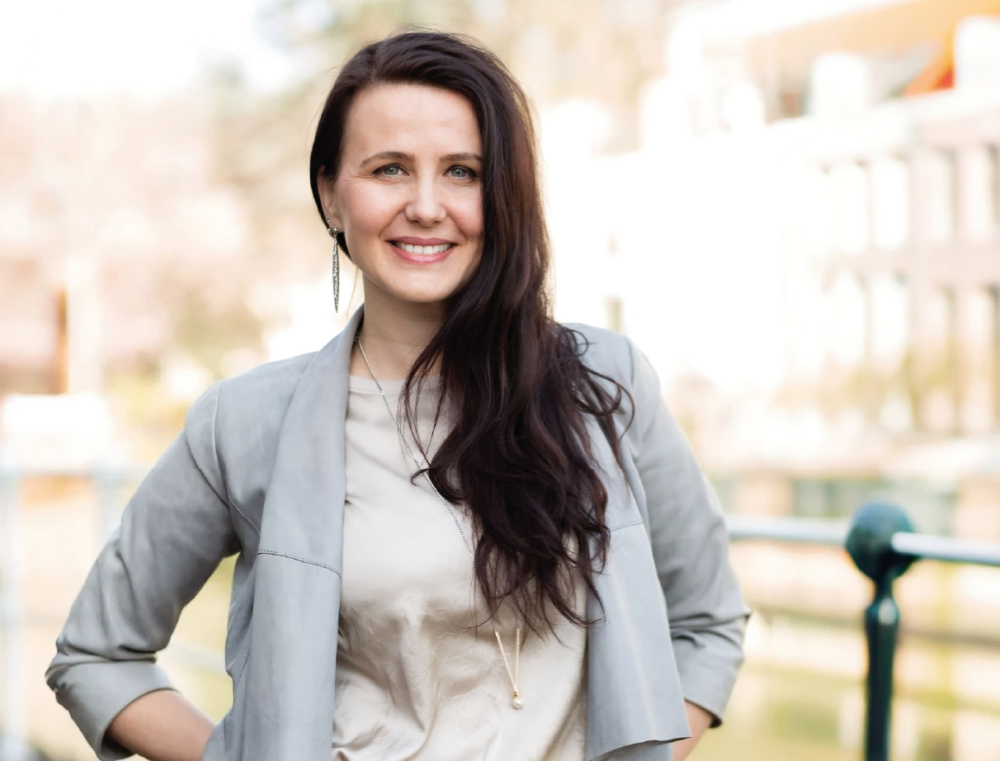 Anne Rios, head of laboratory and head of the Princess Máxima microscopy research center in the Netherlands, talks about the Fight Kids Cancer initiative.
COULD YOU INTRODUCE YOURSELF?
My name is Anne Rios and I am Head of laboratory and Head of the microscopy research center at the Princess Máxima Center of Pediatric Oncology in the Netherlands. I have always been passionate about imaging and advancing 3D microscopy technology through artificial intelligence. The objective: to better understand how tumors organize themselves spatially and dynamically in order to acquire new knowledge on what is important to target. In my laboratory, we use these new methodologies as well as organoid technology that allow us to grow tumor tissue from patients in culture to test new drugs and understand their mode of action.
We use our microscopy and organoid skills to develop immunotherapy for children with cancer, a growing field of helping our immune system locate and target cancer. In this work, we are particularly interested in glioma, a devastating brain tumor for which there is currently no effective treatment. Considerable efforts are still needed to understand this cancer and develop better treatments based on its biology.
In addition, I am passionate about art. With my team, we have created a foundation called "The Supernatural", where we collaborate with artists in order to transform our microscopy images and our scientific discoveries into a light show. This allows us to convey our passion for science, our fight against cancer and to offer new interactive ways to communicate with the public about future cancer research and treatments.
WHY DID YOU WISH TO PARTICIPATE IN FIGHT KIDS CANCER AND WHAT IS YOUR ROLE IN THIS INITIATIVE?
First of all, I am deeply impressed by the work carried out by the association Imagine for Margo and its European partners Kick Cancer and Kriisbskrank Kanner who have created this European grant initiative exclusively dedicated to the advancement of research for children with of cancer. I feel very lucky to be part of it and to contribute to its success.
My desire to join this initiative stems from my conviction that collaborating is the way to go to accelerate research on cancer, especially that of children and adolescents. This call for projects emphasizes this and allows researchers from different laboratories, institutes and countries to work together against such a devastating disease. As a committee member of Fight Kids Cancer, my role is to help shape the review process and provide recommendations on critical topics we need to address to improve pediatric cancer research. I have the privilege of working with other brilliant scientists who are also members of the committee, each with diverse skills and areas of expertise.
Together, we make concerted decisions to help the founders of Fight Kids Cancer identify and fund the most innovative research programs to benefit children and adolescents.
HOW DOES FIGHT KIDS CANCER ACCELERATE RESEARCH AGAINST CHILDHOOD CANCER?
By funding the most innovative research programs in Europe and by uniting energies, Fight Kids Cancer can make a difference in improving treatments for childhood cancers. I would also like to point out that these calls for projects are entirely carried out by the founders of Fight Kids Cancer who work hard to raise awareness and raise funds. They show the importance of community support in the fight against cancer.