For over 4 years, we collected 2.3 million euros that fund research against pediatric cancer. These tests are among 4. With funding Imagine for Margo, these tests could be available more quickly and a greater number of sick children, and encouraging results are beginning to appear. Each year, we work closely with researchers to identify research programs that we can help, and that will reduce the disease we want to eradicate as quickly as possible.
VINILO, low grade gliomas, the most common brain tumor in children.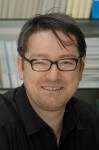 Phase I-II Study of Vinblastine in combination with Nilotinib in Children and Adolescents with Refractory or Recurrent Low-Grade Glioma: a SIOPE-Brain Tumor and ITCC protocol. 
Promoter: Gustave Roussy
Principal Investigator: Dr. Jacques Grill
First patient in the study: July 10, 2013
Recruitment expected: 10 to 50 patients in the Phase 1 portion and 120 patients in phase 2.
Duration: 4 years recruitment over 2 years of follow up
Funding Imagine for Margo:
203 000 euros for starting the clinical trial in Europe.
Phase 1 of the VINILO clinical trial was completed in July 2015.
16 sites are currently open: 12 centers in France, 2 in the Netherlands, 1 in Denmark and 1 in Switzerland. As expected, 35 children were included, 10 of whom were holders of neurofibromatosis type 1 (genetic condition predisposing to low-grade gliomas).
Based on the results observed in children holders of neurofibromatosis type 1, the protocol will be amended to include patients with low-grade glioma with neurofibromatosis type 1 from the initial diagnosis.
Phase 1 of the trial was to identify the recommended dose. Side effects, especially skin, are minimal to moderate.
75% of patients had a complete or partial response to treatment (37% stable).
However, it will mainly look at the results one year after the end of treatment. At this point, seven children have completed their year of treatment without the disease has progressed.
120 children will be treated in the phase II trial which will start in Q1 2016. The opening to Europe will especially during this phase: Spain and Italy are being opened, and Germany and the UK awaiting opening.
BEACON: Neuroblastoma, early childhood tumor.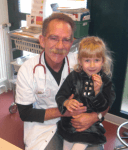 A randomised phase lob trial of BEvACizumab added to temozolomide IrinOtecan for children with refractory/relapsed Neuroblastoma.
Promoter: Royal Marsden Hospital
French investigator: Toulouse Hospital
Dr Hervé Rubie
Sponsor: CRUK Clinical Trials Unit, University of Birmingham, UK
First patient in the study: July 2013 in Britain
Recruitment expected : 120 patients
Duration: 2 years + 5 years follow-up
Funding Imagine for Margo: 250 000 euros over three years and 123 250 euros for functional imaging of Beacon.
26 centers have been opened in 8 countries.
Germany and Switzerland open soon.
61 patients recruited from November 30, 2015, as planned, including 26 in England, 24 in France, 4 in Ireland, four in Spain and 3 in Italy. In France, children who have had access to that test are treated in several areas: 5 in Villejuif, 4 in Nancy, 3 in Bordeaux, 2 in Lyon, Strasbourg, Trousseau and Curie, 1 in Lille, Marseille, Nantes and Toulouse.
Following encouraging results, BEACON will become the global strategy to treat children in Europe Neuroblastoma relapse.
BEACON Functional Imaging
7 patients have benefited from functional imaging, which allows to better understand the results of treatment.
All centers have been launched in England, the French centers will start in December 2015.
2 scientific posters on the use of functional imaging were presented at the "International Society for Magnetic Resonance in Medicine" conference in Toronto in June 2015.
BIOMEDE: The Brain Stem Gliomas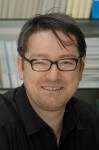 Biological Medicine for Diffuse Intrinsic Pontine Glioma (DIPG) Eradication.

Promoter and sponsor: Gustave Roussy
Principal Investigator: Dr. Jacques Grill
Recruitment expected : 150 patients
Duration: 2 years + 5 years follow-up
Funding Imagine for Margo: 665 000 euros.
50 patients are included in Biomede in France, 31 sequences were performed. The test will be offered to 250 patients vs the 150 originally planned. BIOMEDE will open in all European countries except Germany.
Our funding take over part of the costs of testing and tumor molecular portraits "Whole exome sequencing and RNA sequencing" on brain biopsy children who participate in the trial in France and the salary of a bio-computer half-time of 4 years in order to exploit the results of sequencing.
The princip of Biomède is to make systematic brain biopsy to establish an immediate link between the mutations detected in tumor and treatment.
Eventually, if a link is created between the mutations and the treatment chosen, it will be possible, from the days of diagnosis, use the sequencing results to choose the treatment.
The assay offers the possibility to be extended as and when the identification of new drugs potentially available.
eSMART: all tumor types (solid or leukemia)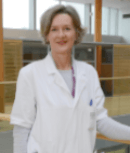 European Proof-of-concept Therapeutic Stratification Trial of Molecular Anomalies in Relapsed of Refractory Tumors in children.
Promoter: Gustave Roussy
Principal Investigator: Dr. Birgit Geoger
First patient in the study: 1st quarter 2016
Recruitment expected : 250 patients
Duration: 3 years + monitoring
Funding Imagine for Margo: 1.022 million euros
eSMART is part of the "Precision Cancer Medicine" ITTCC program: to analyze tumor children to find their Achilles heel and propose targeted treatment.
This is a particularly innovative therapeutic trial involving children and adolescents with relapsed or treatment failure, regardless of their disease (solid tumor or leukemia).
Discussions are ongoing between Gustave Roussy, the National Cancer Institute (INCa) and industry to get the molecules identified by researchers as being able to have the most beneficial effects in children. Three laboratories have agreed. The start of the trial is scheduled for March 2016 in the AcSé program from INCa (National Cancer Institute).