On the occasion of International Cancer Day (February 4, 2023) and Childhood Cancer Day (February 15, 2023), we are launching a new awareness campaign against childhood cancers.
With over 100 different types of cancer in children and teenagers, childhood cancers are considered rare diseases. However, they represent the first cause of death by disease in children over one-year old in France and Europe. Indeed, each year, 2,500 children and teenagers are diagnosed with cancer in France (35,000 in Europe). For 20% of them, there is only one and only hope: progress in research.
This is why we are mobilizing, with you and thanks to you, against this scourge that kills a child every 3 minutes in the world. Since its creation in 2011, Imagine for Margo has allocated more than 17 million euros to research against pediatric cancers. This sum made it possible to cofinance 42 programs and to allow 3,000 children and teenagers to have access to 28 new treatments.
In order to accelerate the fight against childhood and adolescent cancer and to raise awareness among millions of French people, we are launching a new awareness campaign. Indeed, since 2014, Imagine for Margo has been conducting a major multimedia awareness campaign at the national level, entirely free of charge, thanks to the generosity of the media affected by the cause of childhood cancer (find our previous awareness campaigns by clicking here) .
This new awareness campaign, entitled "the Evolution", presents the story of Louise, her first steps, her first day of school, her first girlfriends, her first stupidity, and especially her first fight.
For Patricia Blanc, Founding President of our association, the message is simple: "disease can happen to anyone, "you have to fight to overcome it. Together we can win this fight through research". The proposed film shows the various stages in the life of a child, punctuated by a myriad of daily, light and beautiful moments before emphasizing cancer.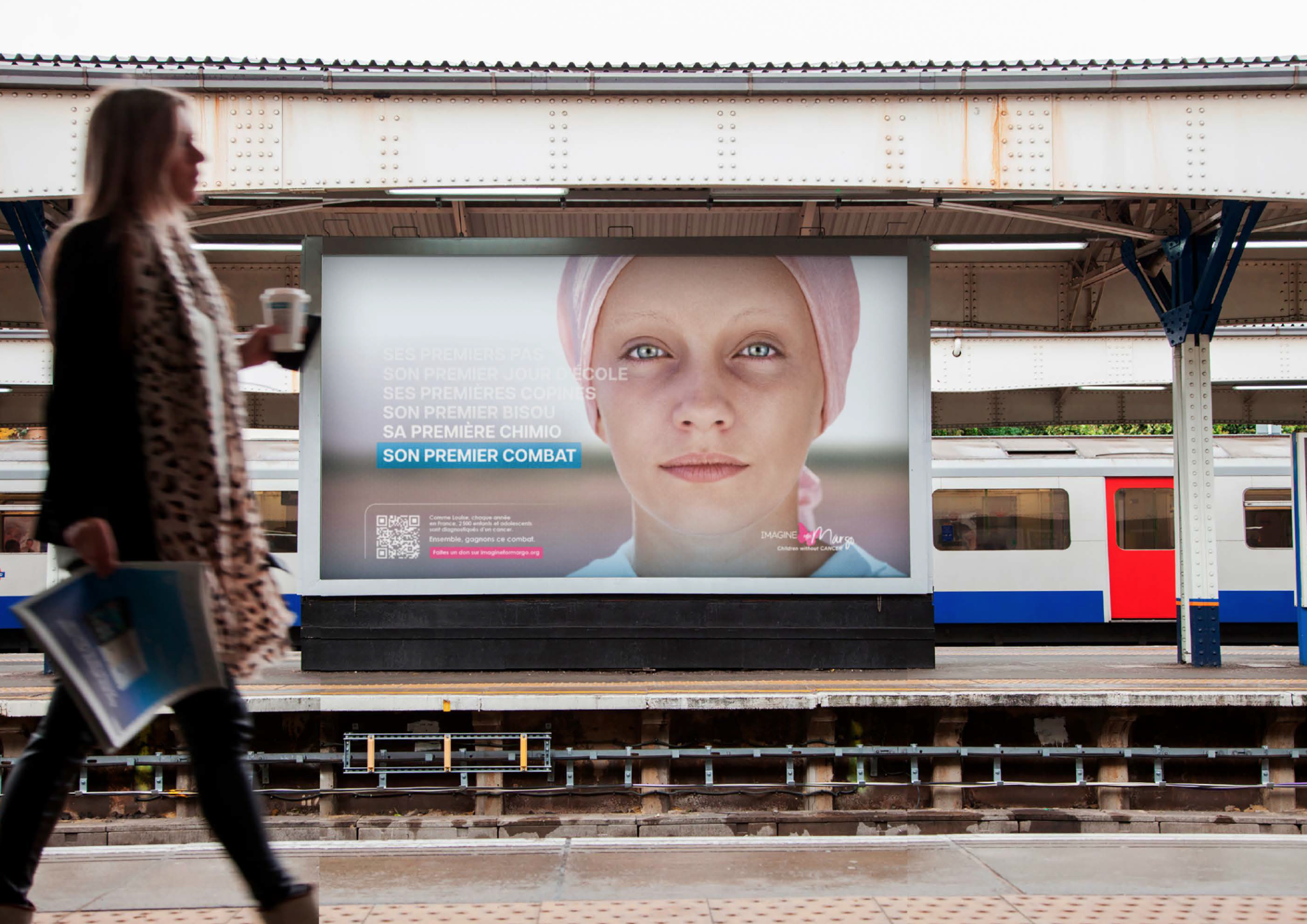 Help us win this fight for life
Because unity is strength, help us and join us on social networks. Indeed, in order to make pediatric cancers the cause of ALL, we need you. You can help us by making a donation or by creating your own actions.
Together we can win this fight.