On September 8, 2022 in Paris, Patricia Blanc, Founding President of the Imagine for Margo association participated in the launch of the UNCAN project (UNderstand CANcer). This European program, led by France, aims to create a data platform to better understand cancers.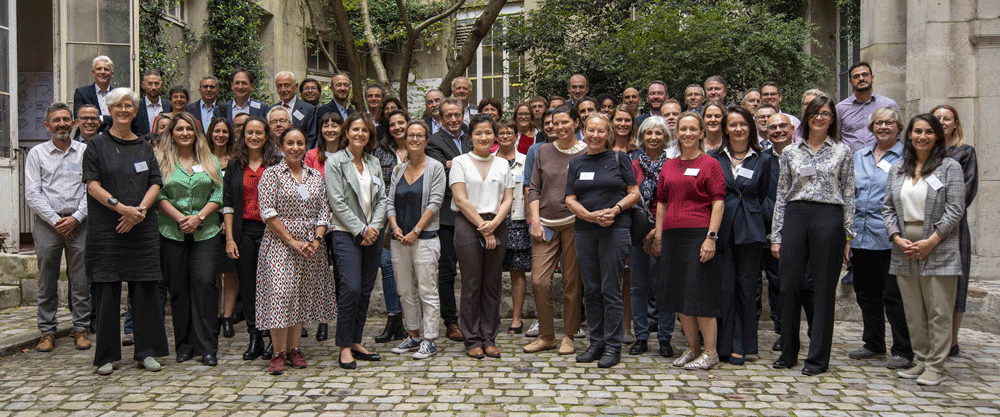 UNCAN: BETTER UNDERSTANDING FOR BETTER CARE
The UNCAN (UNderstand CANcer) project, led by France, aims at creating a European platform bringing together all the data intended to better understand cancers and in particular those of children and teenagers.
Indeed, the final objective of this European platform is to achieve a new breakthrough in the prevention and treatment of cancers in order to better treat affected European citizens and ensure an optimal quality of life for children and adults cured of this disease.
In order to succeed, UNCAN wishes to rely on the various advances in data analysis and on the pooling of all data related to patient treatment on an unprecedented scale.
Patricia Blanc, Founding President of Imagine for Margo: "For more than 10 years I have been fighting with Imagine for Margo and all our scientific, institutional and political partners… in order to put in place solutions like UNCAN, full of hope for patients and their relatives. Indeed, to cure more and better, it is necessary to better understand cancers, their specificities, their molecular anomalies… Thanks to the UNCAN project, we will pierce the lines of cancer. »
The information, collected within UNCAN, will be used by relevant stakeholders in Europe and beyond to address the various urgent and essential scientific and medical challenges in cancer prevention, early diagnosis, treatment and survivorship, in men, women and children.
A PROGRAM focused ON THE PATIENT VOICE
As co-leader of a working group within this program, Patricia Blanc will have the role of ensuring that patients' expectations and priorities are listened to and taken into account. Indeed, all challenges will be identified in close interaction with patients and European citizens. These will then make it possible to determine the most competitive, ambitious and innovative cross-border and transdisciplinary research programs for the patient.
AN INNOVATIVE PROGRAM FOR CHILDREN
This program, which concerns all ages, will be particularly innovative in the fight against childhood cancer. Indeed, today we have more than 100 different types of childhood cancers. A number that classifies this disease, for the child, as rare. Yet cancer remains the leading cause of death by disease in children over the age of one in Europe.
Patricia Blanc, Founding President of Imagine for Margo: "Each year, in Europe, more than 35,000 children and adolescents are affected by cancer and 6,000 die from it. For 50% of them, they will be diagnosed before the age of 5. UNCAN must make it possible to find the combination opening the door to a world with children without cancer. »
By pooling data from all clinical trials, patient follow-up, etc., UNCAN will increase the cohort and therefore the knowledge of each doctor-researcher. An effective way to put data innovation at the service of children with cancer.