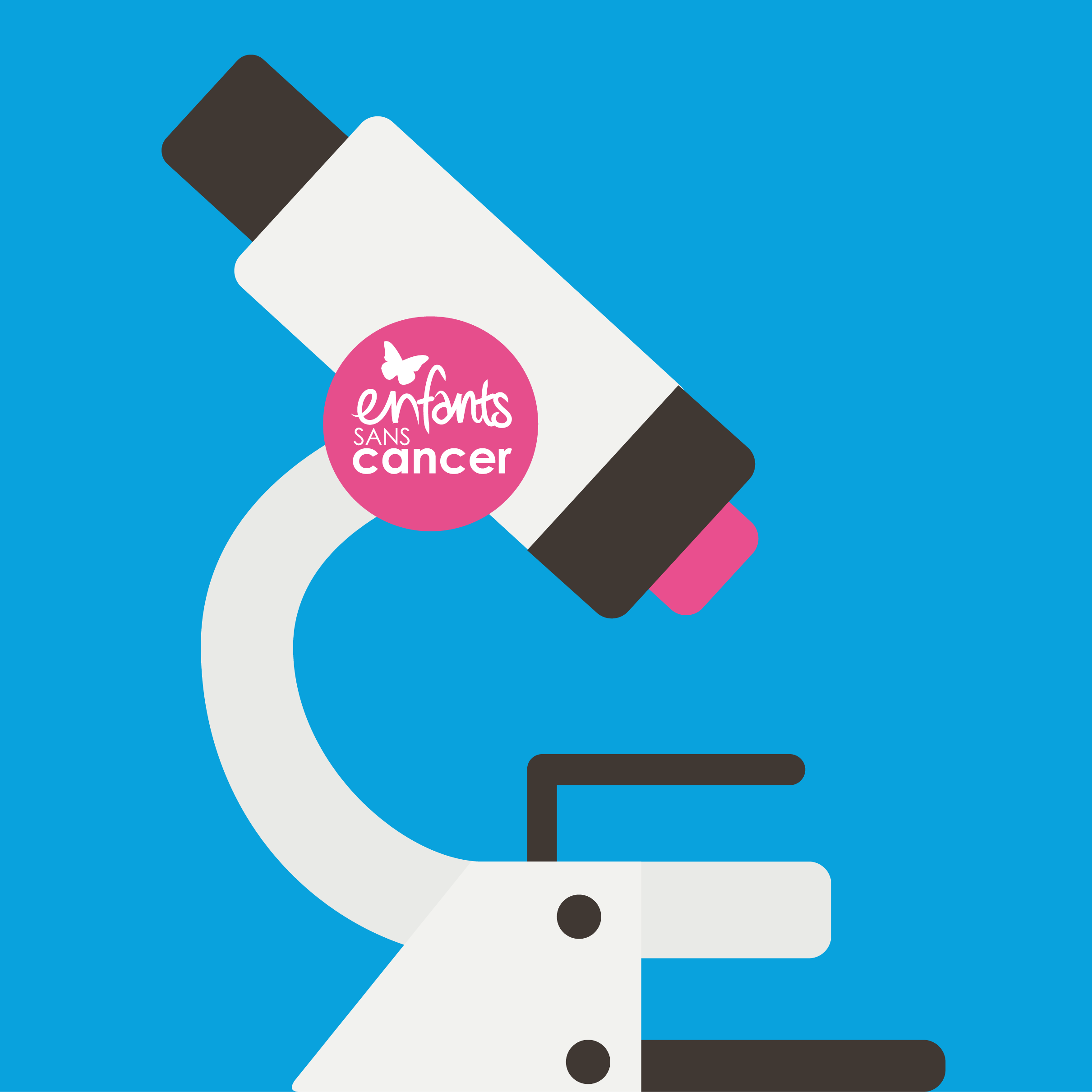 This trial was co-financed with the Children without Cancer race of 2012
VINILO – Phase I-II Study of Vinblastine in combination with Nilotinib in Children and Adolescents with Refractory or Recurrent Low-Grade Glioma (a SIOPE-Brain Tumor and ITCC protocol) – focuses on low grade gliomas, most frequent brain tumors of children.
It consists in researching new treatments on relapsed low grade gliomas: 1 new medicine + 1 chemotherapy.     It consists in testing the effectiveness of a new treatment in these tumors by combining two medicines that act on blood vessels that the tumor needs to grow.  
Promotor: Gustave Roussy
Main investigator: Dr Jacques Grill
Program duration : July 2013 – January 2020 (2 years phase I, 3 years phase II, 2 years of follow up)
Phase I enrollment (finished): July 2013 – July 2015. 35 patients included 
Phase II enrollment (ongoing): July 2016 – January 2019. Objective of 122 patients (93 patients were included at the end of December 2018)
Countries involved: France, United Kingdom, Spain, the Netherlands, Denmark, Switzerland
Funding by Imagine for Margo (phase I) : 180 000€
Doctor Jacques Grill speaks about the program :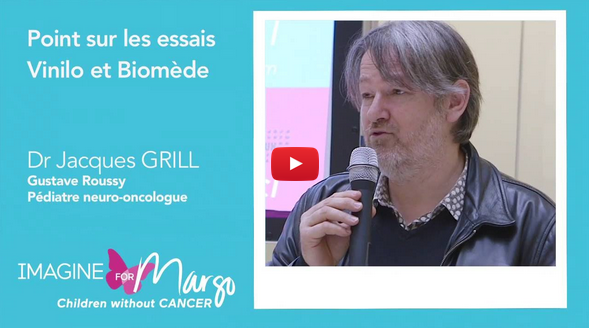 The first results of phase I of the VINILO therapeutic trial were presented to the ASCO (American Society of Clinical Oncology) in 2016 and show that 75% of patients have had a total or partial response to the treatment. 7 children have ended their year of treatment without the illness growing.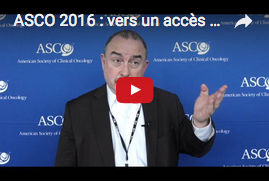 Phase 2 has received authorizations to start on June 15th, 2016.
PR Gilles Vassal, Chairman of ITCC and Head of Clinical Research of Gustave Roussy, presents during the great congress of the ASCO in Chicago the kick-off of target therapies for children and the need to change European pediatric regulations to incent industrial investment in children's cancers.