In June 2022, 5 research programs were selected by Fight Kids Cancer for funding thanks to our solidarity race Children without Cancer as well as those of our European partners KickCancer (Belgium), Kriibskrank Kanner (Luxembourg) and Fiagop (Italy).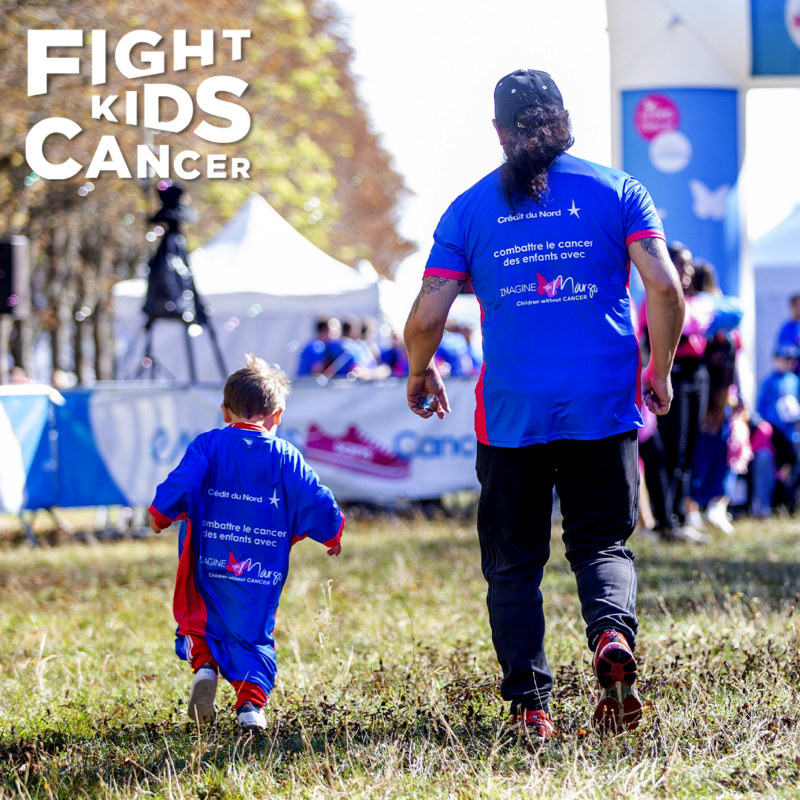 Excellent news: following the 4 races organized in September, 2 additional research projects can be funded this year and relate to neuroblastoma and acute myeloid leukemia!
In total, more than 5.7 million euros were collected for the Fight Kids Cancer 2022 call for projects and will fund 7 innovative research projects against pediatric cancers!
The 2 additional projects funded are:
DIGITWINS, IMPROVING NEUROBLASTOMA THERAPY
The objective of this project is to improve the therapy of neuroblastoma by building  computer models of patients (digital twins), which make it possible to design personalized therapies, better and less toxic than current therapies. Neuroblastoma is one of the deadliest childhood cancers despite aggressive chemotherapy and radiation therapy. The treatment causes serious side effects that can last for many years after treatment has ended. The challenge is therefore to reduce the side effects of the treatment while maintaining and improving its effectiveness.
Institution: University College Dublin (Ireland)
Principal Investigator: Dr. Walter Koch
Country: Ireland, United Kingdom
PG-LMA: NEW GENOMIC METHODOLOGY FOR TREATING ACUTE MYELOID LEUKEMIA
This project aims at improving the treatment of acute myeloid leukemia (AML), based on a new genomic methodology that will not only determine the response to treatment, but also characterize the leukemic cells that remain resistant to treatment. The aim is to identify new drugs that can overcome this resistance and adapt the treatment to each child with AML, thus improving the chances of recovery. In collaboration with the ITCC consortium, Innovative Therapies for Children with Cancer, created in 2003 which brings together 63 European departments of pediatric oncology and hematology and 25 European research laboratories.
Institution: Schneider Children's Medical Center of Israel (Israel)
Principal Investigator: Dr. Shai Izraeli
Country: Israel
Discover the 5 other Fight Kids Cancer projects funded in 2022 here and all the research programs we support here.
Do you want to help us accelerate research on pediatric cancers? Donate.
GO, FIGHT, WIN for a world with cancer-free children!