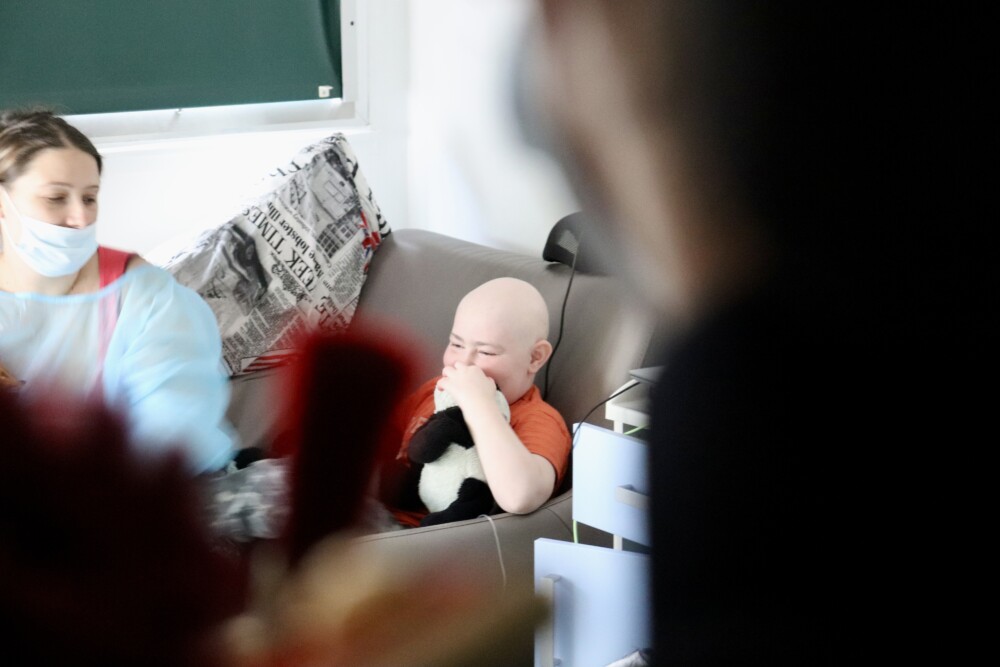 BIOMEDE is the most ambitious clinical trial offered to children suffering from DIPG. This malignant brain tumor is highly aggressive and is located in a vital area of the brainstem called the pons. This cerebral region controls essential functions such as balance, breathing, heart rate and blood pressure. It is also traversed by nerves that control vision, hearing, speech, swallowing and movement. Due to its location and the highly invasive potential of this tumor, surgical treatment is often impossible. In response to the dark prognosis of the disease, Imagine for Margo has decided to support Dr. Jacques Grill and his team based at the Gustave Roussy Institute for the "BIOMEDE" trial (€1,605,000 since 2014), which has changed clinical practices for this cancer.
The first victories of BIOMEDE 1.0
Conducted between 2014 and 2019, the first phase of BIOMEDE demonstrated the utility of biopsy in diagnosis as a standard, allowing for the systematic molecular profiling of each child's tumors. Depending on the results, Dr. Jacques Grill and his team compared the effectiveness of three drugs (erlotinib, dasatinib, and everolimus) combined with radiotherapy sessions. This first phase included 233 patients in 70 centers located in 9 European countries, Australia and New Zealand. This phase 3 randomized trial is the largest in the world for infiltrating brainstem glioma. The toxicity profile and the slight improvement in overall survival led to the selection of everolimus as the reference treatment for the second part of the trial, BIOMEDE 2.0. This treatment notably saved the first children in the world from this cancer, including Lucas.
BIOMEDE IA: Artificial Intelligence in Research
The complete sequencing of tumors, medical monitoring and imaging analyses of patients included in the BIOMEDE trial have provided a vast amount of data. Their analysis is essential for a better understanding and treatment of DIPG. This is the goal of BIOMEDE IA, which uses artificial intelligence to analyze the information obtained after the biopsy of each tumor. The algorithms will identify and match certain factors that are undetectable by human analysis.
BIOMEDE 2.0, accelerating the cure of this cancer
This trial, open since September 23, 2022, aims to compare the therapeutic effect of everolimus with ONC201, still administrated in combination with radiotherapy. Open in 10 European countries, this trial plans to include 368 adult and child patients over 4 years. ONC201 is the first drug in a new class of anticancer drugs targeting the energy metabolism of cancer cells and has shown efficacy signals in some American patients who have relapsed from a malignant midline brain tumor. This efficacy is due to the presence of a mutation within the tumor, H3K27M, which will be detected through the molecular sequencing performed from the biopsy.