A PARTNERSHIP TO start galloping THE FIGHT AGAINST CHILDHOOD CANCER
After an exceptional 3-year partnership with the Patrouille de France, we have just signed an agreement with a new big-hearted godmother: the French Republican Guard. The objective, to start galloping the fight against childhood cancer.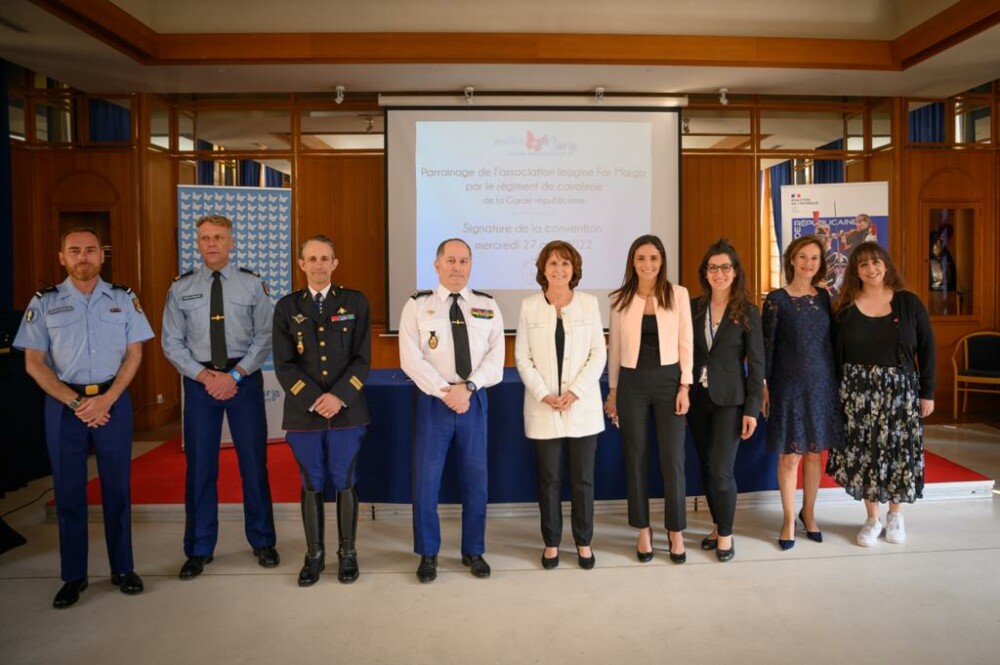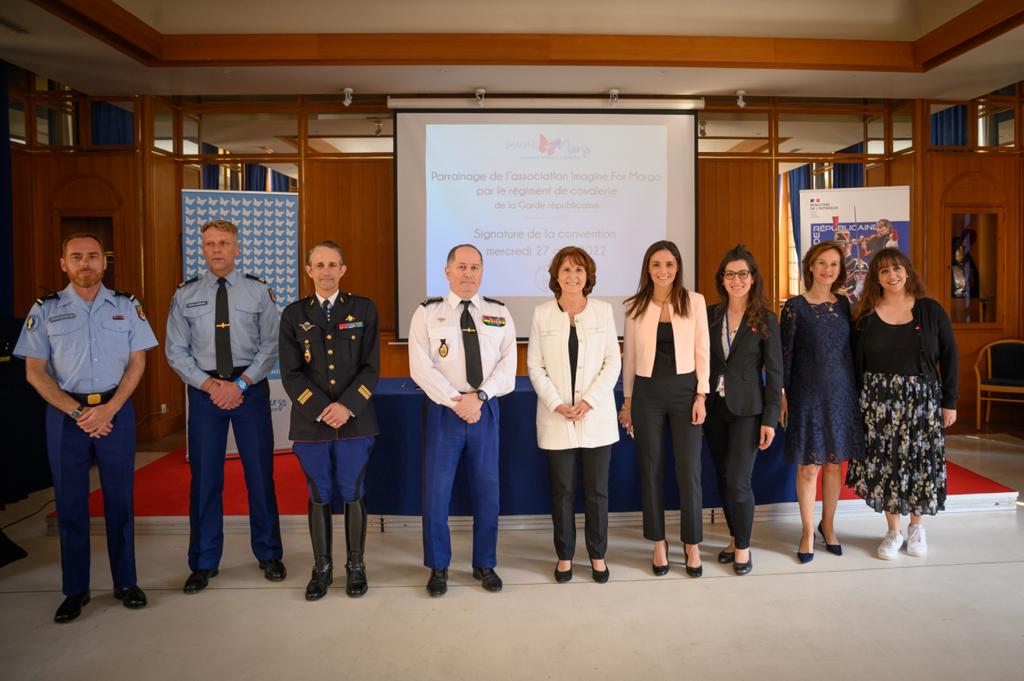 As a matter of fact, cancer is the leading cause of death by disease in children and teenagers in France and Europe. Each year, 35,000 little warriors are affected by cancer. For 20% of them, there is only one hope, progress in research. This is why since 2011, we have made it our priority.
Touched by the fight we lead alongside children and their families, the French Republican Guard has decided to support our action for the next two years.
Patricia BLANC, Founding President of Imagine for Margo: " By signing this agreement, we want to give new impetus to the fight that we lead daily within Imagine for Margo. If the obstacle course is still long, we are convinced that thanks to our new big-hearted godmother, we will do it at a gallop. A huge thank you to the French Republican Guard who is committed today alongside us to live in a world with children without cancer. ".
FOR THE FIRST TIME IN THE HISTORY OF THE FRENCH REPUBLICAN GUARD
This partnership, unprecedented for the institution, will take various forms:
"Well-being" and discovery activities with the children (equestrian shows, discovery workshops, etc.)
Representations on certain events of the association
Participation in fundraising events to fight against the disease
Raising awareness of the fight against pediatric cancers
…
Colonel Gabriel Cortes, Commander of the Cavalry Regiment of the French Republican Guard: "It is with all our hearts that we are committed alongside Imagine for Margo in its fight, in its actions against childhood cancer. Members of the association, the children, their families, can count on us. We will make this partnership a great human and riding adventure – in three gaits: walking, trotting and galloping".
Thanks to this new partnership, we want to take a new step in the fight against childhood cancer. Together, let's continue to mobilize for a world with children without cancer.