Since its creation at the end of 2011, Imagine for Margo has allocated more then 7 Million euros to finance 12 French and European research programs in order to accelerate the research against childhood cancer.  
We want to give researchers the means to better understand childhood cancer and to find innovating, specific and more efficient treatments in order to better cure children. 
BETTER UNDERSTAND AND BETTER CURE: TARGET THERAPIES
WHAT BETTER UNDERSTAND MEANS:
It means finding the weakness of the tumor in order to target the best possible treatment, by analyzing the complete sequencing of tumors or leukemia. It also consists in analyzing all the available data in order to better understand childhood cancer. 
Tumor analyzes and immune systems
to find an adapted and personalized treatment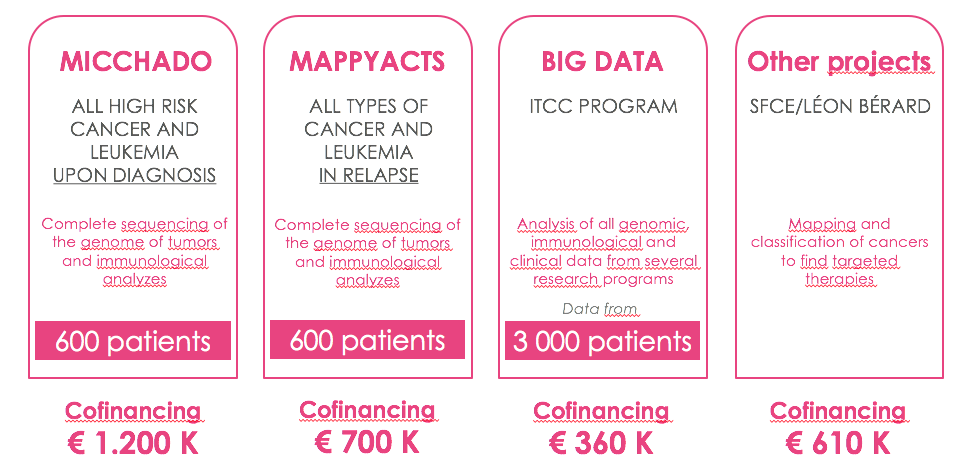 To know more about trials click here : MICCHADO – MAPPYACTS – BIG DATA
 
WHAT BETTER CURE MEANS:
It means proposing better adapted, better targeted and therefore more effective medicines. Some of the programs that we finance offer treatments that are particularly innovative, such as immunotherapy. 
 Proposal of innovative and targeted treatments
in European Phase I and II clinical trials.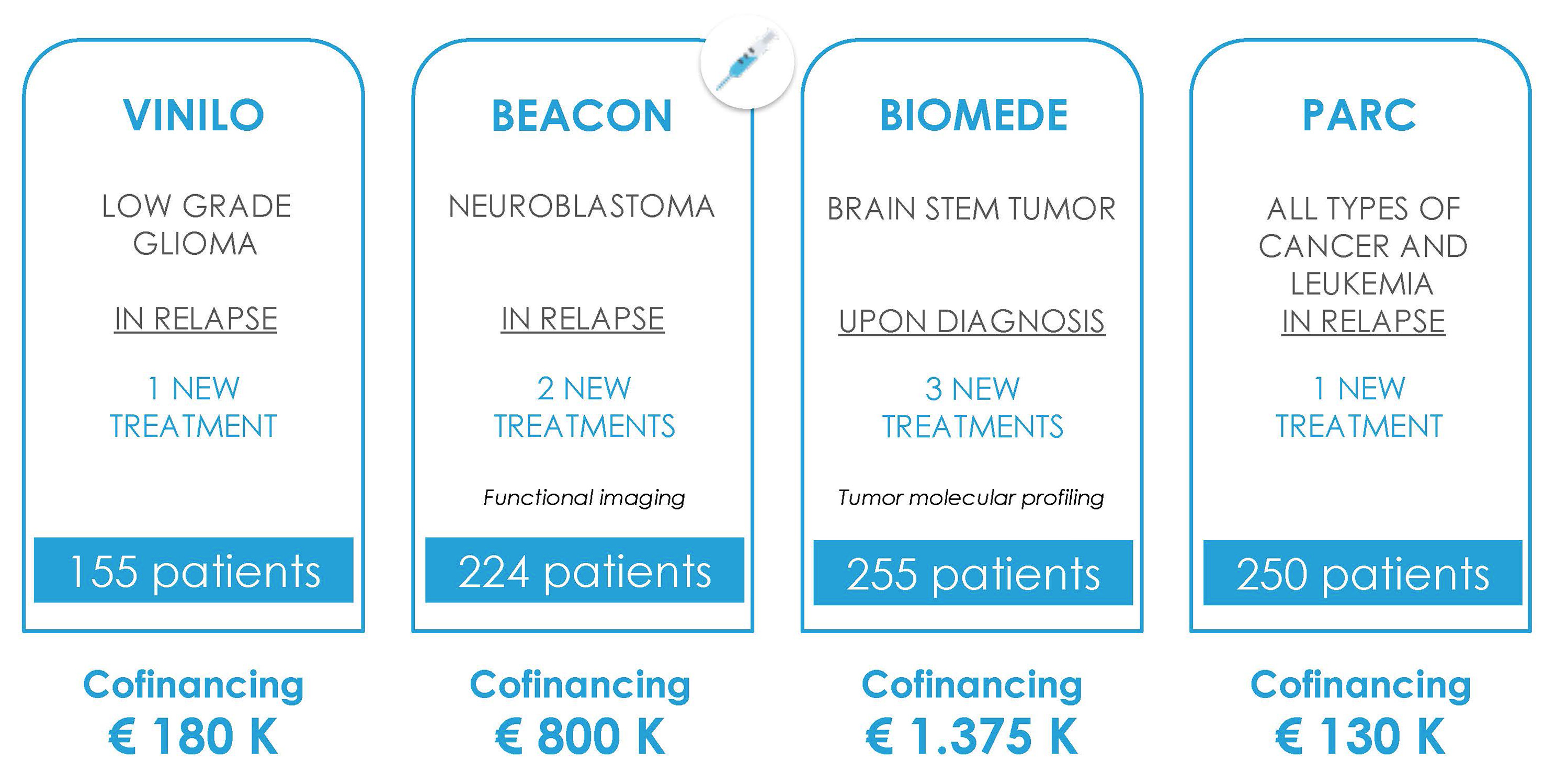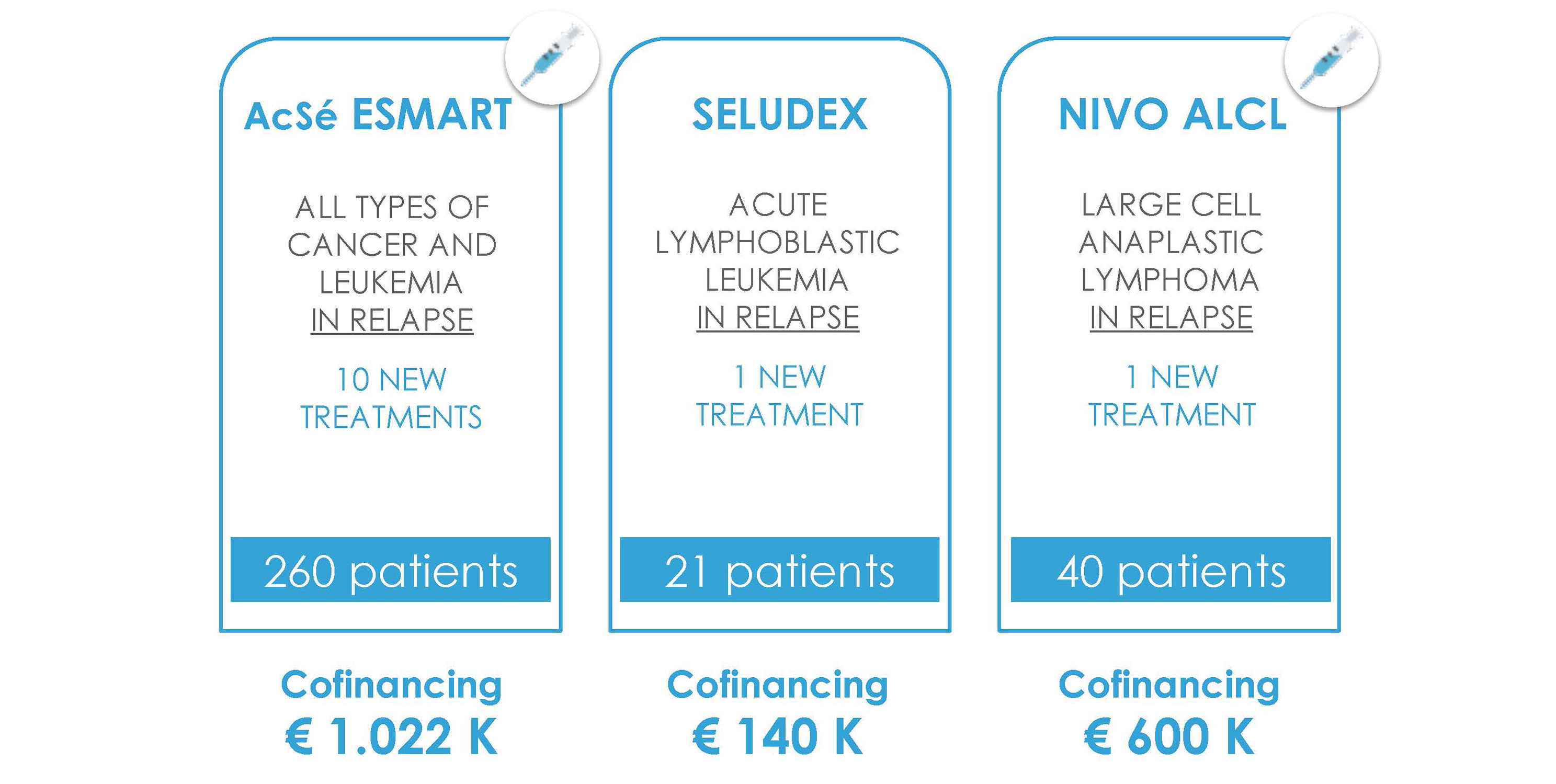 To know more about trials click here : VINILO – BEACON – BIOMEDE – PARC – ESMART – SELUDEX – NIVO ALCL
Other projects financed by Imagine for Margo:
Thesis on the development of osteosarcomas, Dr Sarah Morice, CHU Nantes
| | |
| --- | --- |
| | |
| Professor Gilles Vassal | Doctor Gudrun Schleiermacher |
| | |
| Doctor Jacques Grill | Professor Gilles Vassal |